Fifa orders Tanzania to restart election process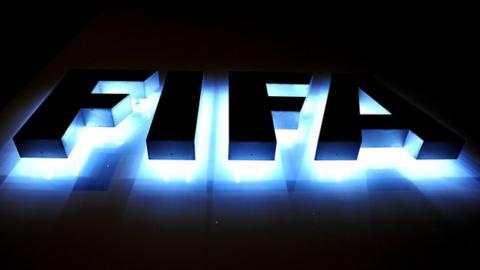 Fifa has ordered the Tanzania Football Federation (TFF) to start its election process afresh following irregularities discovered by its fact-finding team.
World football's governing body has requested in writing that the TFF hold its election by 30 October and to reinstate candidates who were initially ruled out.
The decision came following a probe into the circumstances that had led to the disqualification of key candidates for the posts of president and vice-president.
"Fifa has asked us to open doors to all the candidates and others wishing to run for various posts," TFF president Leodegar Tenga said.
In the run-up to the polls, TFF issued guidelines saying anybody with "questionable moral conduct, embezzlers of football funds as well as those who have ever taken football matters to court" would not be allowed to stand.
Former executive secretary of local side Yanga Jamal Malinzi was subsequently disqualified for lack of five year leadership experience, leaving federation vice-president Athuman Nyamlani unopposed for the post of president.
Former TFF secretary general Michael Wambura, who was running for the vice-president's post, was also prevented from standing on the grounds he lacks integrity and he also once took football matters to court.
But a Fifa committee led by the official of its membership committee, Primo Covarro, ruled that the candidates were simply barred from standing without having been convicted by any ethics body.
The body subsequently ordered TFF to amend its statutes and introduce Ethics and Appeals committees that will hear and determine matters related to individual ethical conduct before allowing or disallowing them to run for elective posts.
"We expected to get a go-ahead and hold the election but the opposite has happened. We have received directives to restart the process. It is a good thing because some people will see justice done," said Tenga, who is not seeking re-election.
The elections were originally scheduled for the end of last year but were postponed to February this year before now being pushed to October following Fifa's intervention.
Tanzanian football has seen stability and massive sponsor support since 2004, when outgoing president Tenga replaced embattled Muhidin Ndolanga.
But the latest quarrels have triggered fears that it could be a sign of bad things to come.