Liberia's Musa Bility to fight Caf over six-month ban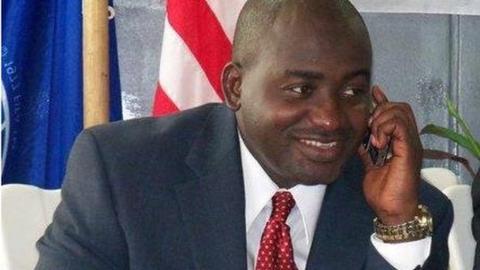 Liberian Football Association chief Musa Bility will appeal against the six-month ban imposed on him by the Confederation of African Football.
Bility has indicated the punishment is only because of his opposition to rule changes that helped Caf president Issa Hayatou gain re-election in March.
He told the Associated Press on Friday he had appealed against his suspension and a $10,000 fine for his federation soon after it was announced by Caf on Thursday.
Bility said "there is no justification'' for the punishment and "it is wrong".
Caf said the sanctions are because Bility used confidential minutes from its executive committee meeting without permission.
However, Bility insisted it was because of Liberia's legal challenge against rule changes that limited challenges to Hayatou's presidency.