Aldershot Town reveal debts totalling £1m caused administration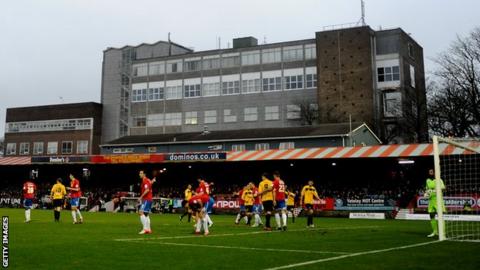 Aldershot have revealed total debts of £1m, with £300,000 owed to football creditors and £700,000 to others.
Town were relegated from the Football League last weekend and were placed into administration on Thursday.
Administrator Carl Jackson told BBC Surrey: "The overriding objective is to secure the long-term survival of the club and to satisfy creditors.
"Administration buys time to discuss the club's restructuring. We will meet with the players and staff shortly."