Sir Alex Ferguson has 'no plans' to quit Man Utd despite surgery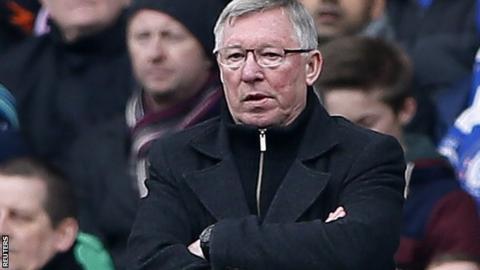 Sir Alex Ferguson says he has no plans to quit as Manchester United manager after the club confirmed he will have surgery in the summer.
Ferguson, 71, will have a hip operation but insists his plans are unaffected.
"It's always difficult in football to be absolutely sure of the future because the game has a habit of tripping you up," said Ferguson.
"I don't have any plans to walk away from what I believe will be something special and worth being around to see."
Ferguson has led Manchester United to 13 Premier League titles and expects his side to add to their silverware next season
"This team of champions is not going away - we are here for the long ride," Ferguson told the United Review match programme.
"We will get better and if we apply ourselves in our normal fashion I see our 20th league title as nothing but the start of another decade of success.
"Whether I will be here to oversee another decade of success remains to be seen.
"I don't live in a fantasy world but I believe we have every reason to feel confident about the future of Manchester United."