Nigeria make 2014 CHAN qualifiers U-turn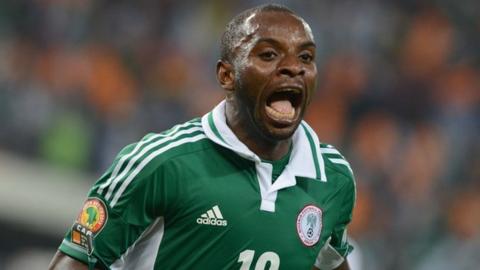 Nigeria will compete in the 2014 African Nations Championship qualifiers after reversing their decision to opt out of the tournament for locally-based players.
The Nigerian Football federation announced in April it was withdrawing the team from the qualifiers in order to cut costs.
But the West Africans will now play Ivory Coast in a two-legged qualifier in Calabar in June for a place in next year's finals in South Africa.
"The team will play in the CHAN qualifiers," NFF spokesman Ademola Olajire told BBC Sport on Wednesday.
"Despite the challenges we never formally withdraw from the championship itself, so there is nothing to reconfirm.
"This will be a great opportunity for the local players to showcase their talent on a continental level.
"The present crop of players are good enough to make it to the championship proper in South Africa."
Nigeria, who are the reigning African champions, have failed to qualify for the tournament on two previous occasions.