Manchester United now have to replace the irreplaceable

By David Bond
BBC sports editor
Last updated on .From the section Football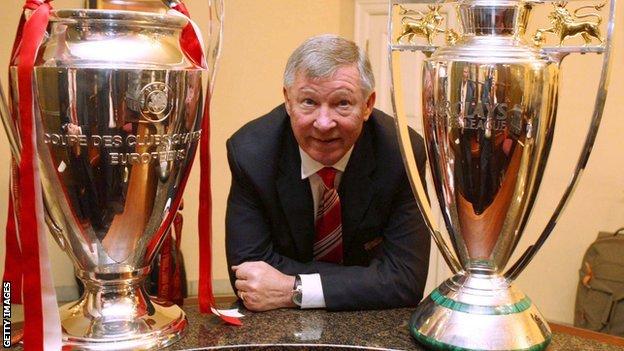 From the moment the Glazers bought Manchester United in 2005 they knew this day was coming.
That won't have made it any easier for them to manage. Or indeed will it reduce the scale of the challenge United's American owners now face.
How do you replace the most successful manager in the history of the English game? A manager who is so integral to the extraordinary commercial success and development of United as a global brand?
Ed Woodward, the club's executive vice chairman, and the man set to step into the gap left by departing chief executive David Gill in the summer, said last October that they had a plan in place.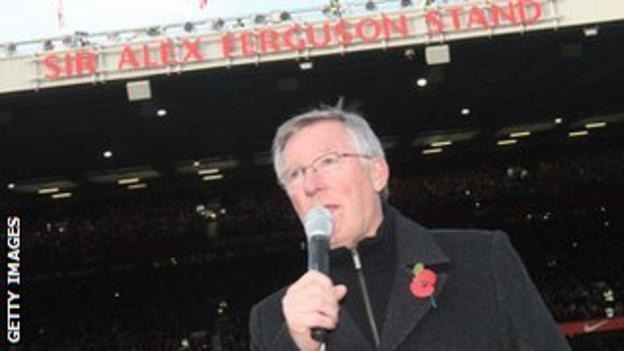 The slightly rushed way this announcement seems to have come out suggests otherwise, but sources at the club tell me that the 71-year-old made his mind up after landing the 13th Premier League title of his career.
Keeping it a secret was always going to be impossible and once the playing staff got a sense of something major coming at a golf day yesterday it was clear the club had to make a formal statement to the New York Stock Exchange, where United's shares have been traded since last August.
The players were told first at a meeting at the Carrington training ground at 8.30am followed by a conference call with all staff and then a sober and very official press release. No two-page statement could ever sum up the magnitude of the news but there it was, at long last, confirmation that Ferguson had decided to call it quits.
So many theories have been swirling around in the last 24 hours that it is impossible to know for sure, why now?
News that he is having a hip operation in August looked strangely timed. Did that hide deeper health problems?
Or did he just decide that with United back on top after last season's title triumph for Manchester City, this was the perfect moment to bow out. He knew City would come again next season and with Woodward saying last week that he expected it to be a quiet summer on the transfer front maybe he felt that delivering his 14th title would be too hard.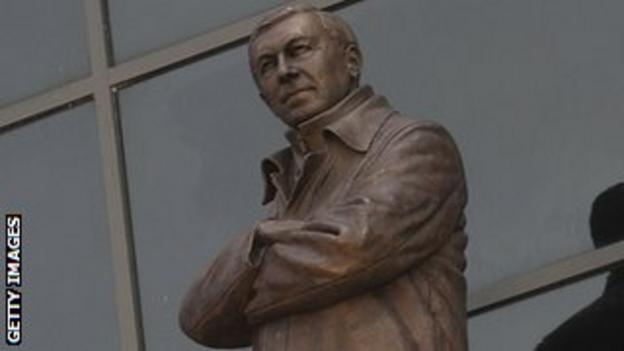 We will perhaps never know the real reason but once the tributes have been paid to this extraordinary phenomenon of British sport, then attention will turn to who comes next.
I am told that an announcement will be made before the weekend. And while Jose Mourinho's latest posturing suggests he could swap Madrid for Manchester, the smart money seems to be on Everton manager David Moyes.
United want a manager who understands United's special tradition and place in the game. A manager who has a track record in developing young players. And a manager who has a commitment to playing attractive, attacking football.
Those qualities would all point to Moyes.
One thing United do want to make clear is that while Ferguson stepping up to the football club board will allow him to stay in touch with the club he has shaped for the best part of three decades, he will not overshadow the new man.
But whoever takes over already knows he faces a near impossible task to emulate Ferguson's towering achievements.