Sir Alex Ferguson: Who will replace him at Manchester United?

Last updated on .From the section Football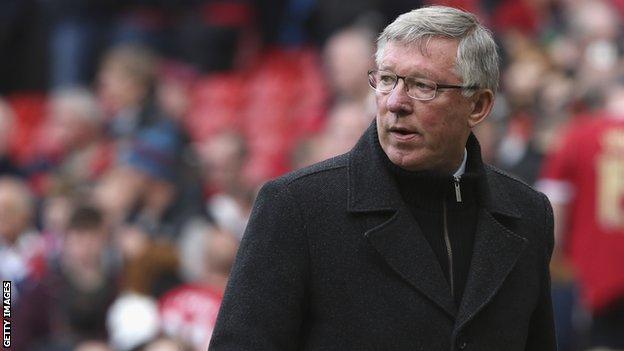 For the best part of two decades, there has been no more terrifying thought for a Manchester United supporter than pondering what will happen when Sir Alex Ferguson finally retires.
But after 26 years, 13 league titles and countless incredible landmarks, that day has come and the question on everyone's lips is who will replace the game's most irreplaceable manager?
In the past, Ferguson said: "United need to have someone experienced, if I was coming into United today I would struggle because of the beast it is."
On Wednesday afternoon, Everton boss David Moyes was the bookmakers' favourite to succeed one of the greatest managers ever.
Here, we analyse the credentials of the leading candidates.
David Moyes
Moyes has been on Manchester United's radar for more than a decade.
Having taken his first coaching badges at the age of 22, the Scotsman moved into management while still playing for Preston North End in 1998. The impression he made in his first year in the job meant that he was on a two-man shortlist when Ferguson needed a new assistant in 1999.
"He was telling me what the job would be, what was expected," Moyes has said of the interview. "I was sitting there, jaw open wide, wanting to get it and take as much information as I could. At that time I was quite deep into management, but an opportunity to have worked with Sir Alex would have been a hard one to turn down."
The role went to Steve McClaren but soon Moyes was back on the phone to Ferguson asking whether he should take an offer from Sheffield Wednesday, then in the Premier League but heading for relegation and freefall. Ferguson told him to wait for a better opportunity, which subsequently arose at Everton.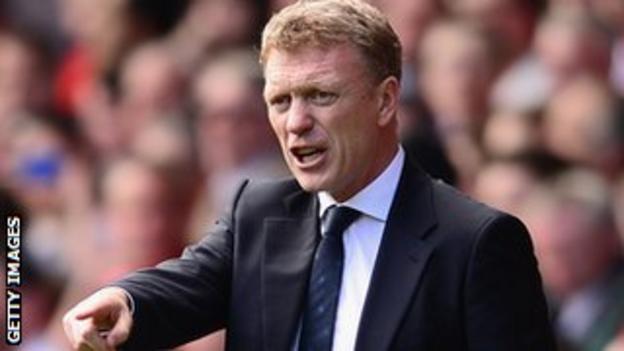 More than a decade has passed since then and Moyes has proven himself an incredible success, despite failing to win a trophy on albeit limited resources. The 50-year-old Glaswegian has, however, always harboured higher ambitions than those he has been able to aspire to at Goodison.
With his contract expiring next month, he is at a crossroads in his career. Although it is understood his credentials have been discussed at Chelsea, it has been expected he would be prominent in the thoughts of leading figures at Old Trafford were Ferguson suddenly to head into retirement.
Moyes has many of the qualities that his fellow Scot Ferguson values - dignity, substance, leadership, drive and a willingness to give youth a chance. The only question marks relate to his ability to deliver a trophy and his European experience, but at United he would be blessed with resources he could only dream of at Goodison.
Jose Mourinho
A born winner, the 50-year-old Portuguese has delivered success at every club he has managed and is someone who has never made a secret of his admiration for Manchester United.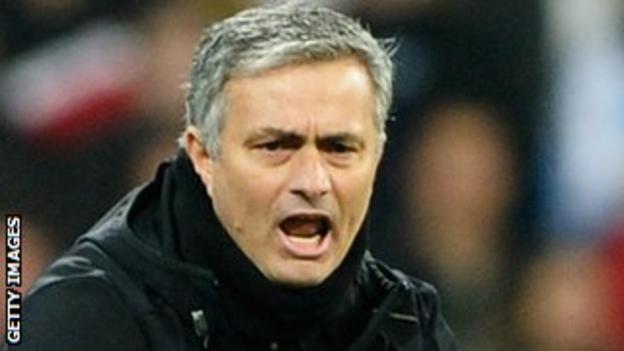 Throw into the mix the fact that his turbulent spell at Real Madrid looks certain to come to an end in the weeks ahead and it seems he is a very credible candidate to succeed Ferguson. That said, with talks over a possible return to Chelsea continuing, it remains to be seen whether a move to Old Trafford is even possible for the former Porto and Inter Milan boss.
There are other concerns, too, not least his outspoken approach, familiarity with controversy and confrontational approach. And that is to say nothing of his habit for fleeting spells at clubs.
In an interview to commemorate the 25th anniversary of Ferguson's appointment as United manager, David Gill, the United chief executive, was asked what qualities he would look for in potential candidates when the time comes to replace Ferguson.
Gill responded by saying that the club's values "go back in history to our heritage, to the 50s and 60s, and the last 25 years with Alex". He added: "To continue with that, the new manager needs to understand those values and the vision for the club, and must buy into that."
Gill was talking about a tradition started by Sir Matt Busby, resurrected by Ferguson, of encouraging young, and even home-grown, players. Mourinho has always won with proven talent and ready-made stars and his approach would appear at odds with much of what United stands for.
And yet, beneath it all, he is a winner, a man who can and would deliver trophies. And that, after all, is what Manchester United is all about.
Jurgen Klopp
The 45-year-old German is arguably the most exciting young manager in the game right now, having led Borussia Dortmund to successive Bundesliga titles before taking his fluent, attacking young side to this season's Champions League final.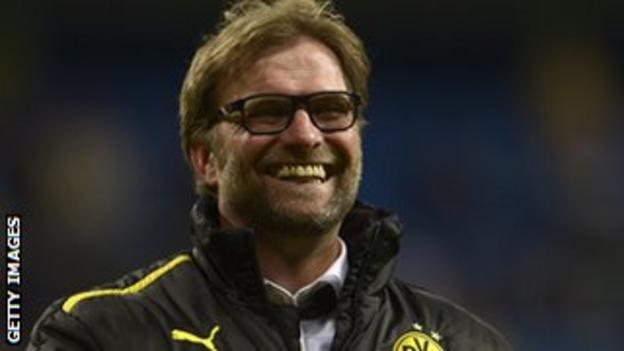 Klopp has the pedigree and dynamism to take United on and mould a new side in his own image. He has, however, already committed himself to Dortmund for next season despite losing one of his best players - midfielder Mario Gotze - to rivals and fellow Champions League finalists Bayern Munich. Striker Robert Lewandowski has also been linked with a move to Dortmund's Bundesliga rivals.
Klopp would represent the future and, because of his lack of experience in English football, something of a risk but there is no doubting his ability to produce exciting, attacking football teams - something all United fans would welcome.
Best of the rest
The list of former United players-turned-managers is long, but three Old Trafford favourites in particular - Ryan Giggs, Ole Gunnar Solskjaer and Paul Scholes - have often been mentioned when talk has turned to United's coaching staff in recent months. Of the celebrated three, only Solskjaer is in club management.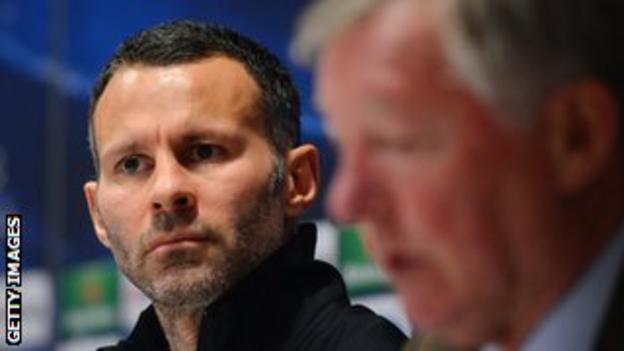 Ferguson is known to have identified Giggs as a serious candidate for the future, talking privately and with conviction about the idea of the Welshman, or indeed Solskjaer, taking on the role at some stage in the future.
Giggs is in the process of gaining his coaching qualifications, but Ferguson has, in the past, told friends that the 39-year-old midfielder could adapt to the role of manager and ensure continuity in a similar way to that achieved by Pep Guardiola at Barcelona.
Ferguson has spoken similarly about Norwegian Solskjaer, who was a great success in charge of United's reserve team before he left in 2011 to take over as coach of Molde. The former striker, 40, has led his new club to successive Norwegian titles and was in the running to take over at Premier League side Aston Villa a year ago.
Scholes, 38, has previously advocated Giggs as a candidate to succeed Ferguson. In an interview with FourFourTwo magazine last season, the ex-England midfielder, who appears likely to end his playing career at the end of the season, said: "People have talked about Mourinho. It can change quickly. It's about who is successful at the time. You just want the best man for the job. I could see Ryan Giggs becoming manager."
Former United right-back Gary Neville is another who could jump at the chance to get involved in a new Old Trafford coaching set-up and, perhaps one day, take on the top job himself.
Now a successful television pundit, the 38-year-old is already a member of the England coaching team under Roy Hodgson.