Workington board to stand down and look for new investment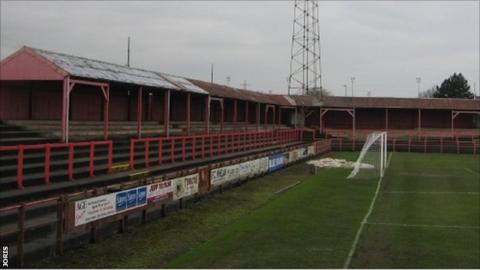 Workington Reds chairman Humphrey Dobie and fellow board members Colin Doorbar and Thex Johnstone have announced they are to stand down.
The club will hold an extraordinary general meeting next month to consider future plans.
"Shareholders have given a little time before the next meeting to constitute a board," Dobie told BBC Radio Cumbria.
"I'm hopeful of bringing in investment and appoint the necessary directors before I go."
If no new investment is found, the club could be put up for sale.