Farnborough: Six parties express interest to administrator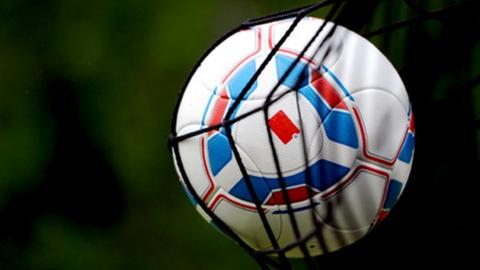 Lawyer James Moore from the Walker Morris Football Finance Group has revealed six parties have expressed an interest in buying Farnborough.
Walsh Taylor were made administrators in April and subsequently appointed Walker Morris as football consultants.
"It's quite common with football clubs to have a few expressions of interest. The key is to turn these enquiries into a serious bid," he told BBC Surrey.
"Several have already provided proof of funds which is very encouraging."
He added: "We really need anybody with any interest to come forward, even if they look at the information and don't want to proceed.
"We don't want to be dealing with a small number of people as it brings in the possibility of us failing to secure a purchaser."
Farnborough had a comfortable season in Blue Square Bet South this season finishing 13th, despite a 10-point deduction for entering administration on top of a four-point penalty for fielding an ineligible player.
As a member of the Football Conference, the club must have a Company Voluntary Agreement (CVA) in place by the Conference AGM on 8 June or face expulsion.
"There will be a CVA agreed in time, that's the full intention and we are confident," Moore continued.
"There is a required clearing period of 14 days once we have issued the CVA, so we are a little time pressured.
"We are looking to get it issued to creditors over the coming week."