Tanzania Football Federation sets new election dates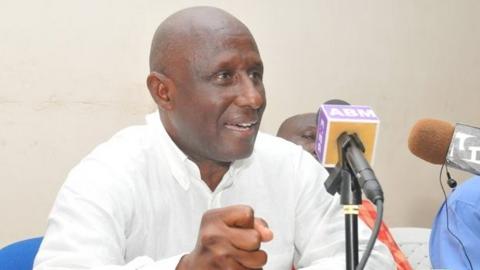 The Tanzania Football Federation (TFF) will hold its elections on 29 September after complying with world football governing body Fifa's written request for the process to be restarted.
Having been originally scheduled for October last year, the elections were postponed until February and delayed again after Fifa demanded the reinstatement of candidates who had been ruled out.
"Fifa directed us to form ethics and appeals committees, amend the statutes, start the election process afresh and allow all candidates to run, " said TFF president Leodegar Tenga, who is not reseeking election.
The TFF will hold a meeting on 13 July in order to make any necessary amendments to its constitution.
Jamal Malinzi, who had been disqualified but will now challenge the current TFF vice-president Athuman Nyamlani for the presidency, said: "I thank Fifa for intervening to correct things that were going wrong."
He added that he hoped Fifa's directives would be implemented fully.
Malinzi's sentiments were echoed by Michael Wambura, another reinstated candidate, who will contest the vice president's post.
"There was gross abuse of power and the election process was being dictated in favour of some people. Fifa has seen this and rectified the matters," he told BBC Sport.
While Tenga has been commended for bringing stability to the federation and winning sponsorship deals, success has not come on the pitch during his tenure and Tanzania remain outside the top 100 in Fifa's world rankings.