Muratti 2013: Jersey can upset Guernsey, says Dave Kennedy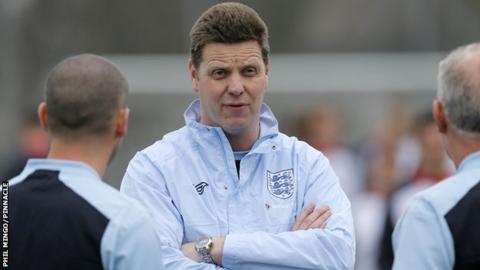 Jersey coach Dave Kennedy is confident his side can upset Guernsey in next Saturday's Muratti.
He is undaunted by having a squad that helped and the
"I've got a lot of confidence in these lads and rightly so," Kennedy said.
"This squad of players has a little bit of everything, we've got pace, we've got steel and we've got creativity," he told BBC Radio Jersey.
"But we're going to go over there against a team who will be very well organised and it's going to need us to be at the top of our game."
Jersey have had their best-ever preparation for the annual grudge match, having as well as friendlies against the likes of and an
"The big thing for me is as a coach is that when we're doing the team talks on the tactics board, we're not telling the players anything new because we've had the players in a lot more this year," said Kennedy.
"Added to the matches, we've had them in a lot more training-wise so the players are not coming into an environment that's different to them for a Muratti.
"This is what they're used to, they know what we expect of them, and it's just great at this time of the season to pay a little bit more attention to detail rather than start from scratch, so most certainly we'll be more organised than ever before."