Hearts' bank appeal against bankruptcy set for end of May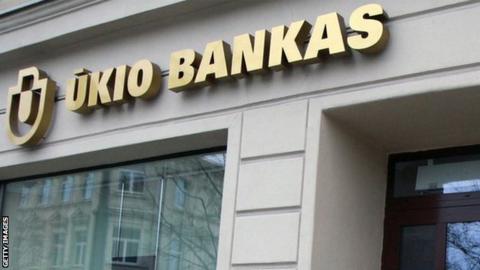 The appeal against the , which is Hearts' main creditor, is expected to be heard in two weeks' time.
And the outcome could have serious implications for Hearts as they owe the stricken bank around £15m.
Hearts owe a further £10m to parent company UBIG, which was controlled by Tynecastle majority shareholder Vladimir Romanov.
UBIG's assets have since been frozen, with Romanov resigning from the board.
The Lithuanian parent company held around 79% of Hearts shares but BBC Scotland has learned that 29.9% have been pledged to the bank.
Quantum Holdings, a company based in Switzerland, holds another 15% stake in the club. Julija Goncaruk, the niece of Romanov, is the sole director of the company and is also on the Hearts board.
The balance of Hearts shares is made up by minority stakeholders.
Meanwhile, four rival clubs have written to the Scottish Premier League asking for clarity on the financial situation at Hearts.
And they have been told that there has been no breach of rule A6.12 which applies to any "group undertaking" of an owner and operator of a club suffering insolvency.
Ukio Bankas was placed in temporary administration earlier this year with liabilities close to £400m and all its branches have now closed.
On the appeal on behalf of the bank, Vilnius court official Elena Masnevaite said: "We are waiting on the papers arriving and the case should be heard in around two weeks."