Muratti 2013: Luke Watson named in Jersey squad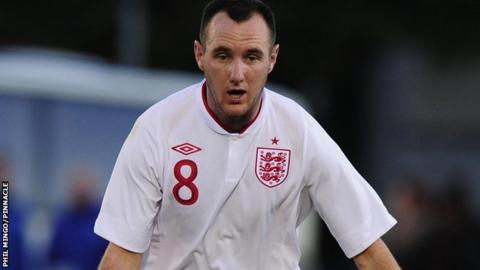 Jersey captain Luke Watson has been named in the island squad for Saturday's Muratti against Guernsey.
Watson but has been named by manager Craig Culkin.
Ben Gallichan and Jamie Savory, who both impressed in the Uefa Regions' Cup earlier this season, are added to the squad from the side which lost to Middlesex Wanderers last Saturday.
But veteran striker Ross Crick, Matt Rondel and Craig Fletcher drop out.
Goalkeeper Fletcher is replaced by St Brelade's stopper Jonny Willows, who makes his first ever Muratti squad after an impressive season with the newly-promoted parish side.
Veteran midfielder Peter Grierson, 43, also makes a Muratti return, 20 years after his last appearance for the island side against Guernsey.
Jersey are hoping to avenge but face a Sarnian side which has helped Guernsey FC and reach the
Jersey Muratti squad: Jimmy Styles, Jonny Willows, James Scott, Jack Cannon, Luke McGlone, Luke Campbell, Chris Andrews, Luke Watson, Jack Boyle, Jamie Mourant, Peter Grierson, Aaron Parkinson, Jay Giles, Rupert Murray, Daryl Wilson, Jamie Savory, Ben Gallichan, Pierce Cummins.