Craig Mackail-Smith: Brighton striker eyes September comeback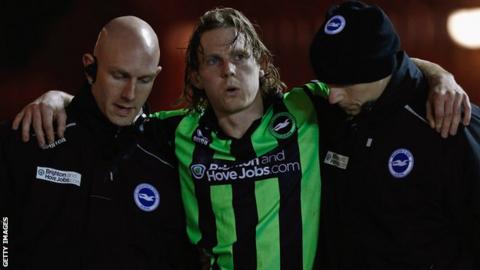 Brighton & Hove Albion striker Craig Mackail-Smith hopes to be fit to return to action in September.
The 29-year-old Scotland international has been sidelined with an Achilles injury since the beginning of March.
He told BBC Sussex: "The rehab is coming on. I have been off crutches for two weeks so I have slowly been getting stronger with walking.
"I will be in all over the summer to make sure I am ready for the beginning of September hopefully."
Mackail-Smith, who joined Brighton from Peterborough in the summer of 2011, scored 11 goals in 31 appearances for the Seagulls before his season was cut short.