Muratti 2013: Jersey boss Craig Culkin happy with build-up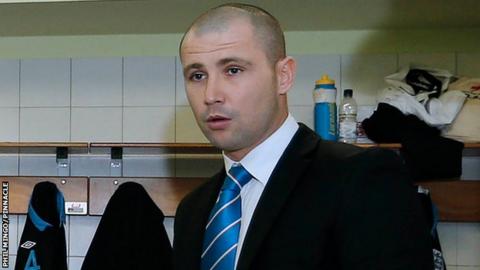 Jersey manager Craig Culkin has praised the way the island's Football Association has backed his side ahead of this year's Muratti.
Culkin to Guernsey on the day of the game.
This year the island side will be in Guernsey the night before.
"We've taken big strides in our professional approach on and off the pitch," Culkin told BBC Radio Jersey.
"We're looking forward to going over there on Friday evening and preparing for the game in the way this game should be prepared for.
"It gets us together as a team and we don't often get that opportunity."
Culkin's players have spent a lot of time together this season after heading to San Marino for the Uefa Regions' Cup, as well as a trip to the Republic of Ireland in the build-up to the event.
"It's a massive game and the psychological side of things is very important," he added.
"Getting the boys together and getting that mindset and focus is the right thing to do going into such a game.
"If we can produce some of the form from San Marino we'll take some stopping."