Coventry City: Haskell consortium confirm bid for Sky Blues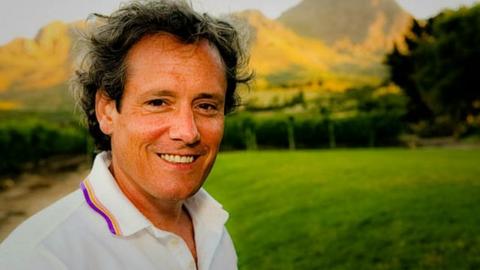 Coventry City's prospective owners, the consortium backed by American tycoon Preston Haskell IV, have made a formal takeover bid for the League One club.
The deal to buy out current owners Sisu would also involve owning a half share in the Sky Blues' Ricoh Arena home.
Life president Joe Elliott, who is fronting the Haskell consortium, told BBC Coventry & Warwickshire: "Preston Haskell is extremely serious.
"We've been working on this for some time. He was here only on Tuesday."
The news comes on the day that the club's administrator Paul Appleton officially put the club up for sale and met with fans and members of the Sky Blues Trust to reveal his progress into the investigation of the club's finances.
Elliott also admitted that, following the long-standing rent row with their landlords, Arena Coventry Ltd (ACL), relations are now much improved and moving towards an agreement that would involve the club's new owners also half-owning their eight-year-old, 32,600-seater home.
"We are talking to ACL, we have a good relationship with them and the door is open," added lifelong Sky Blues fan Elliott, who has also been working closely alongside former Sky Blues vice-chairman Gary Hoffman to get the deal done.
Following the club's decision to pull club shop and administrative staff out of the Ricoh in March, Coventry fans have now been under threat for two months that they might be forced to watch the club outside the city at an alternative venue.
But Elliott insists: "ACL want Coventry City to play at the Ricoh Arena. And the city of Coventry deserves for this team to play in Coventry."
The League One club, who have been owned by Sisu since 2007, have been in administration since late March, with debts of £60m.
But, throughout two frustrating months of negotiations, delayed at one point simply by too many of the key players being on holiday, Haskell and his consortium have remained keen.
The 46-year-old Florida-born, but now Sweden-based multi-millionaire, who has a fortune estimated at £164m, was last year reported to be interested in buying into Leeds United.
But, subject to approval by the club's administrator and confirmation that Coventry City Football Club Ltd, the company which went into administration in March, are deemed to be the all-important holders of the Football League's Golden Share, a positive outcome is now in sight.
"It's all depending on what's in the company that's in administration," added Elliott. "Nobody really knows what's in it.
"The Football League believe the Golden Share is there.
"Gary Hoffman and I have been working closely on this with Preston and we've had good communication from the administrator. We're just hoping that the Golden Share is there and that he will listen to our offer."