Jersey and Guernsey to play each other in FA Inter-League Cup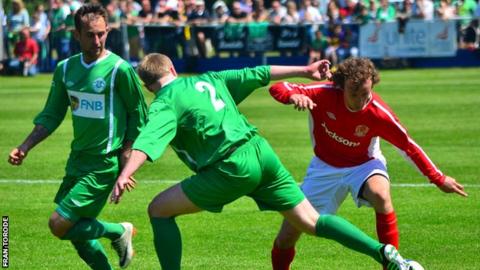 Jersey and Guernsey will face one another in round one of the Football Association's Inter-League Cup.
Sides from the two island leagues, the and Guernsey Priaulx League, have won the last two tournaments.
The winners represent England at the Uefa Regions' Cup, with and Guernsey losing in Croatia in 2010.
The tie, which will be hosted by Jersey, must be played by 19 October.
However, it would seem unlikely that a full-strength Guernsey side will play in the competition as their top players play for Guernsey FC, who will be in the Isthmian League for the first time next season.
Guernsey in October 2011 after fielding a second-string side against the Devon and Exeter League.