Harlee Dean: Brentford will learn from play-off final defeat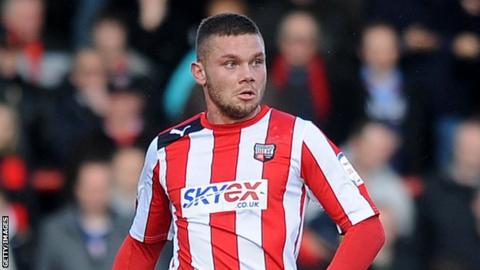 Brentford defender Harlee Dean hopes the squad will be able to bounce back from defeat in the play-off final.
The Bees will remain in League One after losing 2-1 to Yeovil on Sunday.
He said: "We have had some massive setbacks this season, with the Doncaster game and now this. This will hold us in good stead for next season.
"We are a young team and it is all about gaining experience. I am sure people wouldn't have experienced what we have this season in their careers."
Brentford finished the League One season in third place after missing a penalty against Doncaster on the final day which would have sealed automatic promotion.
The Bees overcame Swindon in the play-off semi-finals, via a penalty shoot-out, to set up the game against the Glovers at Wembley.
Two first-half goals from Yeovil were enough to deny the west London club a place in the second tier for the first time since 1992-93, despite Dean pulling a goal back after the break.
"We have just got to be positive, get it out of our systems over the summer and go again," the 21-year-old centre-back said.
"Hopefully all the lads can get it out of their minds because it's been a tough season.
"We have worked so hard, been so dedicated and made so many sacrifices. We haven't come out with anything and it is a bitter pill to swallow.
"The club is going in a good direction and is all set up for the Championship.
"We just haven't managed to get there so we will have to rebuild."