Muratti is still special, says Guernsey boss Kevin Graham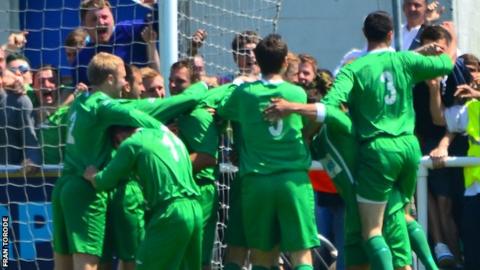 Guernsey boss Kevin Graham says the Muratti has not been devalued by Guernsey FC's success in England.
The but their squad has also played in the and with Guernsey FC.
And despite the off-island success, Graham says the Muratti is still the biggest draw for local players.
"This year underlines that the Muratti is still a very special occasion for both islands," he told BBC Guernsey.
"Jersey raised their game, and we certainly didn't go into the game complacently, but I have to say they surprised me how well they performed.
"It just underlines that this is still the biggest occasion in the Channel Islands and we have to be at the races next year if we want to win,"