Yanga receive favourable draw for Cecafa Club Cup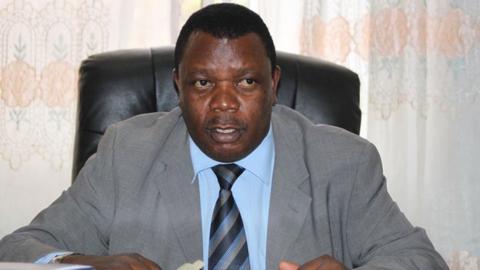 Defending champions Young Africans (Yanga) will begin the defence of their Cecafa Kagame Club Championship title against Uganda's Express FC after the two sides were drawn together in Group C.
The Tanzanian league champions will be based in South Darfur and will also face Express, Ports of Djibouti and Vital'O.
Elsewhere in the draw, which was made on Tuesday at the Corinthia Hotel in Khartoum, Merriekh El Fasher, APR, Elman and Simba SC were pooled together in Group A, which will also be based in Darfur.
The other group matches in the 18 June to 2 July tournament will be played in South Kordofan.
Secretary general of the Council for East and Central African Football Associations Nicholas Musonye (pictured) said: "We are very happy with the preparations in the hosting States and we are sure this tournament will be a success."
Sudan's national team coach Muhammad Mazda attended the ceremony and he told BBC Sport that although top Sudan teams El Merriekh and El Hilal will miss out on the tournament, the other three teams have what it takes to challenge for the title and should not be under-rated.
"This tournament is going to be a huge success even if it's going to territories that have never hosted," he said.
Groups
A: Merriekh El Fasher, APR (Rwanda), Simba (Tanzania), Elman (Somalia)
B: Al Hilal Kadugli, Tusker (Kenya), Al Nasir, Falcons, Al Ahly Shandy
C: Yanga (Tanzania), Express (Uganda), Ports (Republic of Djibouti), Vital'O (Burundi)