Dundee: Dens Park owner willing to sell for £750,000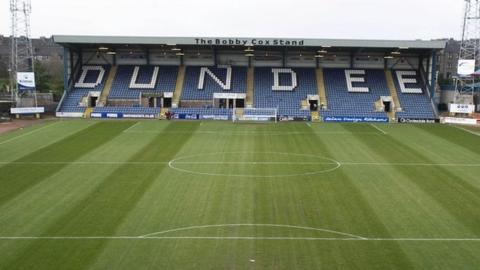 Dundee could become owners of Dens Park again if they can find around £750,000 to buy it.
The club recently signed a 20-year lease with owner John Bennett, who is a former Dundee United director.
have spoken to Bennett.
However, Bennett says he has been approached by the club's board and told them he is prepared to sell the ground.
With the new consortium offering to pay around £700,000 to acquire a majority shareholding in the club, it will cost almost £1.5m to successfully take control of both the club and the ground.