Hearts: Edgaras Jankauskas & board member leave club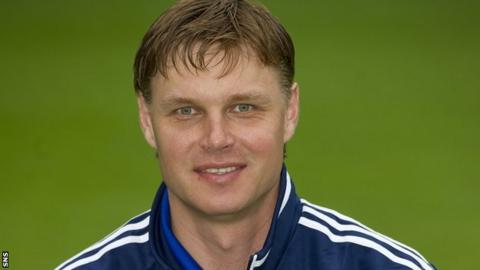 Edgaras Jankauskas is leaving his role as Hearts assistant manager, with director Julija Goncaruk having departed the club's board.
"It has been a great experience, an honour and privilege to have been here as assistant manager for a year," the Lithuanian told the Hearts website.
Goncaruk is niece to major shareholder Vladimir Romanov and was involved in retail and commercial operations.
She first became a director in 2005, previously worked at Romanov's company UBIG and remains the sole director of Quantum Holdings, a Swiss-based company which owns 15% of Hearts.