Barnet: Edgar Davids takes released total to 13 players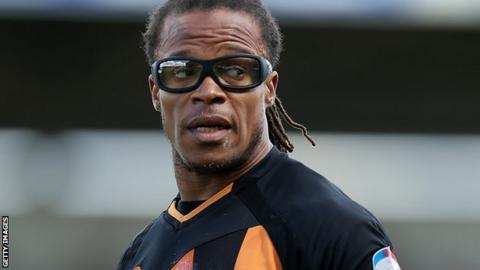 Barnet boss Edgar Davids has released 10 more players in addition to Chiro N'Toko, Liam O'Brien and John Oster.
Davids has confirmed on that he will stay on as head coach despite the Bees relegation to the Conference Premier.
Goalkeeper Michel Kuipers, defenders Barry Fuller and Clovis Kamdjo and strikers Craig Beattie and Ishmail Kamara have not been retained.
Youth players Ramario Redley, Jamal Hackett, Kamal Guthmy, George McClusky, Ishmael Thomas have also been released.
The club have confirmed talks are continuing with striker Ricky Holmes and winger Keanu Marsh-Brown.