Champions League: How German football reinvented itself
By Thomas Dahlhaus
BBC World Service, Frankfurt
Last updated on .From the section Football183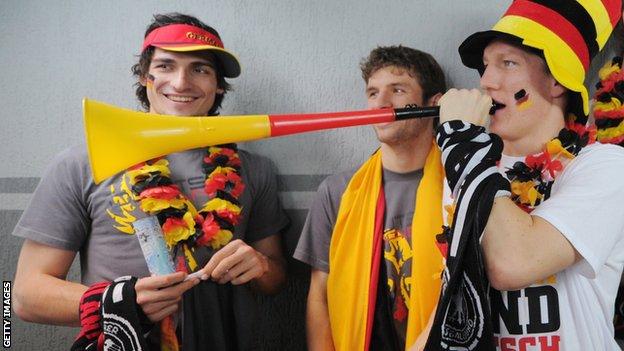 The first all-German Champions League final on Saturday will be testament to the Bundesliga's emphasis on youth and home-grown talent.
Almost the entire German national team will be on display when Bayern Munich take on Borussia Dortmund at Wembley, most of them having come through the two clubs' academies.
It's a scenario that most Premier League sides could only dream of. To understand how this has come about, we need to go back to 2000. That was the year Germany were humiliated at the European Championship, finishing bottom of their group without winning a game.
An ageing side was found badly wanting and Dutch newspapers, somewhat gleefully, wrote of Germany as a "dying football nation". Germany's Under-21 and Under-19 sides were also struggling at the time, because of a talent shortage and the fact their players lacked competitive match experience with their clubs.
In short, the future of German football looked bleak, forcing the national association, clubs and fans into some profound soul-searching.
What followed was a fundamental change of emphasis, with youth development now at the fore. And the new measures that were implemented soon began to pay off, with the number of under 23-year-olds regularly featuring in first teams in the Bundesliga jumping from 6% in 2000 to 15% in 2010.
A youthful German side finished third at the 2006 World Cup and matched that result in 2010, easily beating England along the way. At each of these World Cups, Fifa's young player of the tournament was a German - Lukas Podolski in 2006 and Thomas Mueller in 2010.
German under-age sides also regained their competitiveness, with the Under-21, Under-19 and Under-17 teams all winning European titles. What's more, the players were now very different to those of old, displaying technical ability, skill and nimbleness, rather than mere physical strength and athleticism.
To get a better idea of what has been done, I spent an afternoon at the youth academy of Eintracht Frankfurt earlier this week.
After slipping into the second division, Frankfurt regained their place in the top flight last year and have now qualified for next season's Europa League. An emphasis on home-grown talent has been at the heart of the resurgence.
Their latest hope is attacking midfielder Marc Stendera, who made the jump from the club's academy to the first team this season at the age of 17.
Germany international Marko Marin, now at Chelsea, is the best-known graduate of Frankfurt's academy and encapsulates the type of player they are now trying to produce. Armin Kraaz, who has headed up the academy for the last 10 years, describes Marin as "small and technically gifted and a perfect example of what has changed in German football".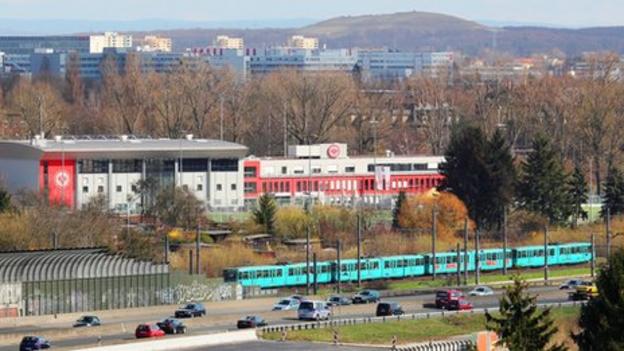 The academy was completed in 2010 at a cost of 15m euros (£12.8m) and offers much-improved facilities and high-quality coaching to youngsters.
"Training has changed tremendously," says Kraaz. "When I was a player at Frankfurt in the 1980s, training often involved lots of running and building up stamina. Now the emphasis is on skill and technique and almost all the exercises revolve around the ball.
"Our scouts go out to look for the most naturally gifted nine and 10-year-olds, regardless of their physical attributes. When they arrive at the academy, work in the gym to build up strength doesn't usually begin until they're at least 16."
The Bundesliga clubs now invest around 100m euros (£85m) per year in their academies, and there is close scrutiny from the German Football Association (DFB).
Every three years, the DFB's inspectors arrive at each Bundesliga club to put their academies to the test. There are about 800 questions to be answered, covering everything from training to how the youngsters are supported at school.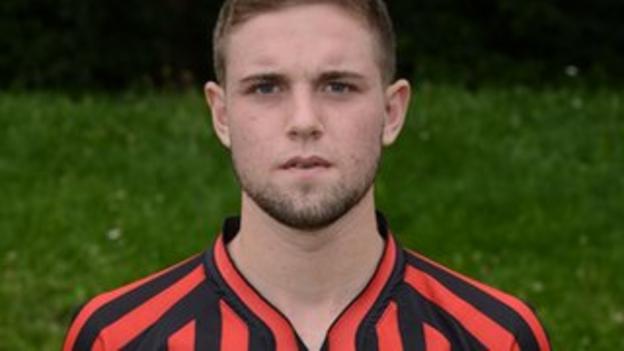 The clubs have to prove they can run their academies well before being able to obtain a licence from the DFB and Deutsche Fussball League (DFL). They must also have sound finances and the liquidity to cover their spending plans.
Heribert Bruchhagen - who has been chairman of Eintracht Frankfurt for the past decade and was previously chief executive of the DFL - explains: "Before every season, each club has to produce a detailed breakdown of expected revenue, from sponsorship deals to TV and ticketing, as well as the projected spending."
There is a brief window for amendments to be made, but if a club fails to meet the requirements laid out, their licence will not be renewed.
The other key element of self-regulation is the "50+1 rule". This requires that the majority of each club must be owned by its members, the supporters.
"To sell to an investor would be against the spirit of the club and neither the management nor the fans would stand for it," says Bruchhagen. "We'd rather suffer painful results, relegation even, than sell out."
Every time there has been a vote about whether to relax the rule, there has always been a clear consensus among the 36 clubs making up the top two tiers to keep things exactly as they are.
And what about the fans? Wouldn't they like to see more money coming in, especially now that Frankfurt are to compete in Europe as well as the Bundesliga?
Johannes Rapp is from the Frankfurt fans' group Nordwestkurve and has been a season ticket holder for 10 years.
"As a member I pay a slightly reduced rate of 104 euros (£89) which gives me access to all 17 home games of the season," he says.
This also includes preferential access to non-Bundesliga games and free public transport to and from the venue.
Even the standard season ticket price of 120 euros (£102) is extremely modest in comparison to the rest of Europe. Frankfurt offer 10,000 of those tickets, plus another 20,000 season tickets in seating areas, which cost just under 300 euros (£257).
In 2012-13, the Bundesliga confirmed its position as the best-attended league in the world, with an average crowd of more than 42,000. Frankfurt themselves had an average home attendance of 40,000 even when they were in the second division last season.
German football fans are very well organised when it comes to making their voices heard about ticket prices. In the season just ended, there were several examples of fans joining forces to defend their interests.
Frankfurt seem to encapsulate the way German football has changed since 2000. There has been an emphasis on youth, and on technical ability over brute force. The supporters are at the heart of the club, and it is being run with financial frugality.
The best representation of all will come on Saturday, though, when two sides largely drawn from the academies of Bayern and Dortmund battle it out at Wembley.
Listen to Thomas Dahlhaus's report on the BBC World Service programme Newsday on 24 May.