Millwall ready to begin interviews for new manager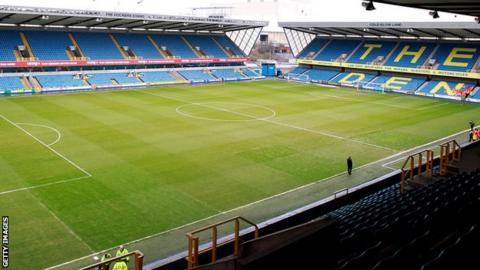 Millwall chief executive Andy Ambler says they do not expect to appoint a new manager until June to replace Kenny Jackett, who resigned two weeks ago.
The Lions have half a dozen candidates shortlisted for the role.
"The interviewing process will begin at the end of this week," Ambler said.
"No decision is likely to be made within the next 10 days or so. I would anticipate we would speak to some candidates more than once before we are ready to make an appointment."
Jackett, who had been in charge at the Den since November 2007, resigned three days after the end of the Championship campaign, saying he felt it was time for a new challenge.
Since then, QPR manager Harry Redknapp has backed Marc Bircham for the job, while newspaper reports suggest former Bayern Munich and Liverpool defender Markus Babbel is in the running to replace Jackett.
"We quite understand that there is media excitement about the vacancy at a time when there is not much going on in the world of football," Ambler told the club website.
"Our fans can rest assured that we will keep them informed if and when there are any developments.
"They should be wary of jumping to any conclusions based on what they may read or hear elsewhere.
"The reality is that the process is just getting under way and at this stage there is no preferred candidate."