Charlie Horlock: Goalkeeper signs one-year Wycombe contract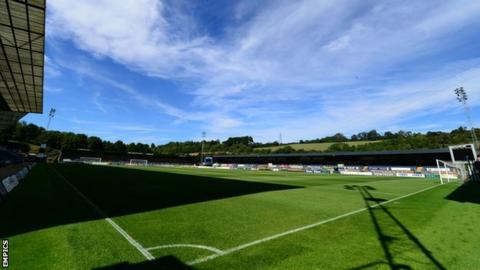 Goalkeeper Charlie Horlock has signed his first professional contract with League Two Wycombe Wanderers.
The 18-year-old left the club for Stevenage last summer, but was released after completing his apprenticeship.
"He's done nothing but impress me since he was at the club first time round," said Wycombe boss Gareth Ainsworth.
"Matt Ingram's going to be first choice, but it's good to have someone pushing behind him. His attitude is superb for such a young man."
Ainsworth said Horlock would certainly feature in some pre-season games.
"It's brilliant to be coming back and I know from last time that there's a great group here," the teenager told the club website.