Jersey Scottish beat Wanderers to win Le Riche Cup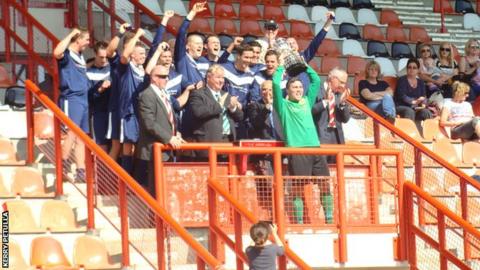 Jersey Scottish ended their most successful season with a fifth trophy in two months after beating Jersey Wanderers 3-0 to win the Le Riche Cup.
Jack Boyle opened the scoring after nine minutes with a long-range effort and Jamie Savory added the other two.
It is the seventh time that Scottish have lifted the trophy.
But it is the first time they have done so in the same season as the inter-island and , and
Only their loss in the season-opening Charity Cup final, when they were prevented them achieving a clean sweep.