Cameroon in Fecafoot election farce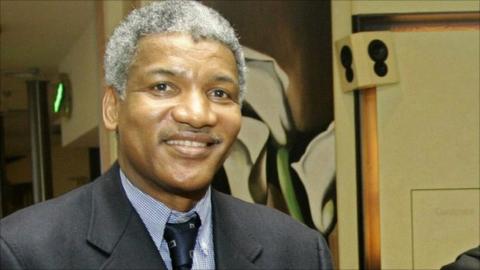 Cameroon football descended into chaos on Saturday when the government suspended elections at the football federation (Fecafoot).
The poll was scrapped "for security reasons", according to the National Olympics and Sports Committee.
Three candidates were battling for the top job - incumbent Iya Mohammed and first vice-president John Begheni Ndeh.
Marlene Emvoutou, the only female in the race, was considered an outsider.
Caf and Fifa representative Adoum Djibril is already in Yaoundé for the elections and was said to be holding meetings with Fecafoot delegates.
The controversy began when Mohammed - Fecafoot president for the last 15 years - was ruled ineligible to stand again by the National Olympics and Sports Committee.
This followed an appeal against his candidature by former friend and right-hand man Ndeh.
Ndeh argued that his opponent was not fit to hold public office, given his ongoing travails at the Cameroon Cotton Development Corporation.
Mohamed is currently embroiled in corruption allegations with regards to his management of the corporation.
The Supreme State Audit recently suspended him from holding any managerial position for seven years after millions of dollars went missing from the company.
Whilst Ndeh is touted as the candidate of change who can mend Fecafoot's relations with the government, Mohamed is seen by his supporters as a safe pair of hands, albeit a divisive one.
Mohammed's presidency has been much criticised in recent times and is said by critics to be responsible for the poor state of Cameroon football.
Sports Minister Adoum Garoua was forced to back down on his decision to block elections in April after Fifa warned that his move was tantamount to government interference.