Jackie McNamara Senior and Junior split over Scottish Cup final
Last updated on .From the section Football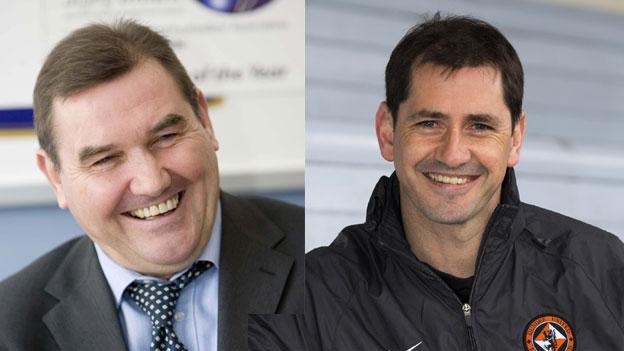 For one Scottish football family, Sunday's Scottish Cup final between Hibernian and Celtic will be a split affair, with loyalties rooted at opposite ends of Hampden Park.
While Jackie McNamara Senior cheers on the white and green of Hibs, his son of the same name, the current Dundee United manager, will support the green and white of Celtic.
McNamara Sr began his professional career at Celtic Park and played 21 matches for the Glasgow club, before being transferred to Hibernian in 1976 as part of an exchange for Easter Road legend Pat Stanton.
Despite his five years at Celtic, the 60-year-old retains a fondness for the Edinburgh club, for whom he featured in over 200 matches, but remains uncertain of their chances ahead of Sunday's showcase encounter.
Last year's Scottish Cup final when Hibs collapsed 5-1 against their city rivals Hearts is a particularly disappointing memory for him, but he remains hopeful of an upset this year.
"Of course it can happen," said McNamara Sr. "If Celtic don't turn up, we'll get the cup, but Hibs have got to play - they didn't turn up last season.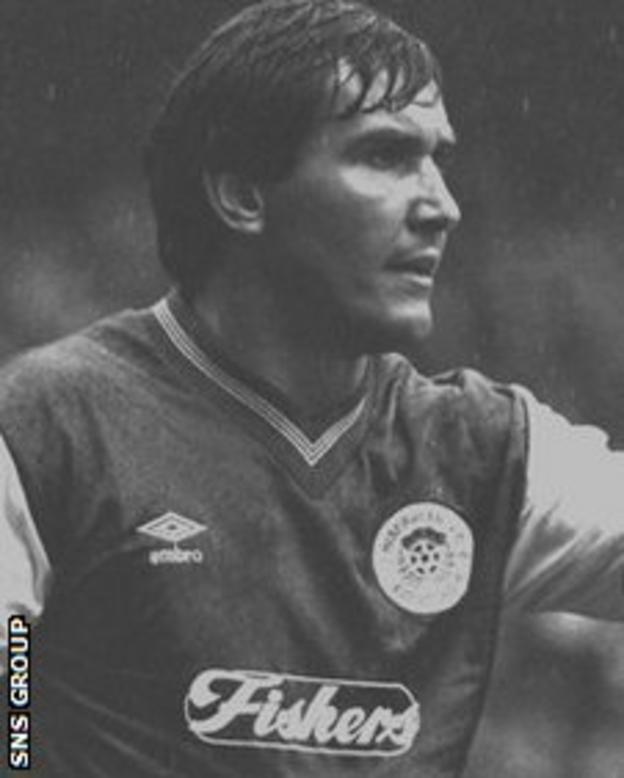 "It was really disappointing. I was in Spain, so I didn't come back for it, but I thought it was a terrible performance and I'm sure it won't happen again."
McNamara Jr enjoyed 10 fruitful years as a Celtic player, winning several major honours including four Scottish Cup winner's medals - one of which involved scoring the opening goal against his dad's old club in the 2001 final.
Now in charge at Dundee United following a successful spell as manager of Partick Thistle, the former Scotland right-back believes the Scottish Cup is a special occasion for players and fans to savour at the end of a tough season.
"I've played in a few, and it's great to be involved in it," said McNamara Jr. "The semi-finals are good, but once you get to the final, it's the last game of the season, and to go and win it caps it all off and lets you enjoy the summer.
"I've got great memories of winning it, but you tend to look to the good ones rather than the bad ones.
"For me, naturally, scoring the first goal in the year we won the treble in 2001 against Hibs is special.
"It was a great feeling to score and then lift the trophy."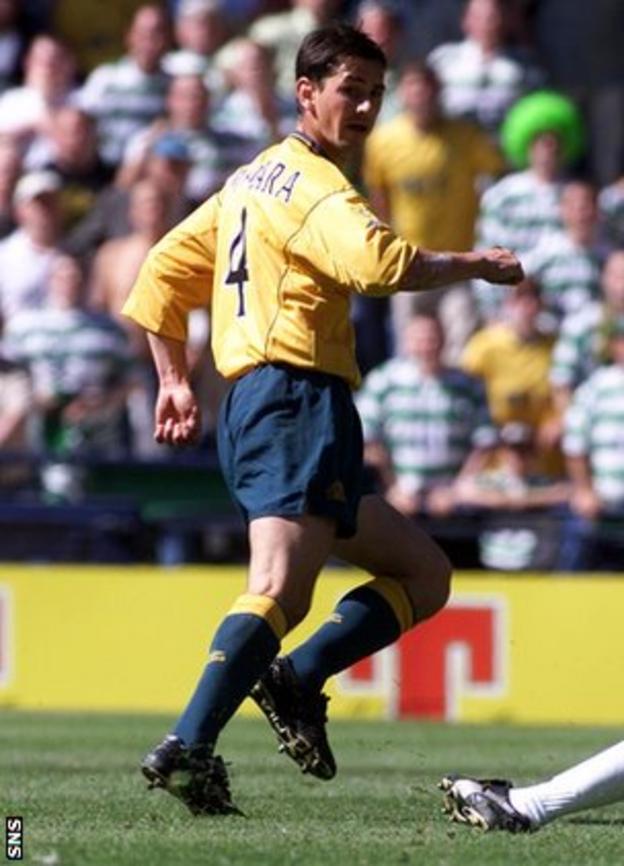 Jackie's dad has conflicting memories of the 2001 final, having spent the match among his fellow Hibs supporters during Celtic's 3-0 win, but insists it was a proud moment when he watched his son fire in the opening goal.
"I was in the Hibs end and when he scored, I jumped up and cheered - and I was applauded," said McNamara Sr. "The Hibs fans all turned round and applauded - they were quite happy for me, even though it was the Hibs he scored against.
"I was delighted for Jackie. It doesn't matter who he's with, I support him."
McNamara played against Rangers in the 1979 Scottish Cup final, which eventually went to a second replay which Hibs lost 3-2, and the Edinburgh side go into Sunday's final having not won the trophy since 1902, something which carries an element of stigma among the club's supporters.
"The 1902 thing was never mentioned when I played in the final in '79," explained McNamara Sr.
"Coming from Glasgow, I wasn't aware of any longevity over when they last won the cup.
"You get all the comments about the trophy being taken around Edinburgh with a horse and cart and Geronimo being alive in his tent saying 'Hibs have won the cup'.
"It's only recently all that stuff has come out."
Since his arrival at Tannadice in February, McNamara Jr has kept a close eye on the progress of Hibs - in particular the prowess of their top scorer Leigh Griffiths, but he remains unconvinced of their ability to overcome Celtic at Hampden on Sunday.
"Hibs have relied heavily on Griffiths," said McNamara Jr. "Without him, they would have struggled this season.
"The goals, the threat he carries. For Hibs to win on Sunday, Celtic would have to have a lot of players off on the day. I can't see them winning it, I think Celtic will win it comfortably.
"Realistically, I think Celtic are too strong."
Jackie McNamara Sr concurred with his son's assessment of the Edinburgh club's fortunes this season, but continues to hold out hope that the jibes will stop and history will be rewritten with a Hibs victory.
"I agree with everything Jackie is saying, especially about Leigh Griffiths" said Jackie Sr. "If we didn't have his goals, I don't know who would have scored them.
"He's definitely the boy that's kept us out of trouble.
"However, I'm hoping Celtic don't turn up, and maybe have an off-day.
"Maybe 10 of their players have an off day and wee Leigh finishes his season off the way it's been all season, at the top.
"But I think it's highly likely we'll still be talking about Geronimo on Saturday night."