Gareth Bale: Tottenham's Steffen Freund hoping forward will stay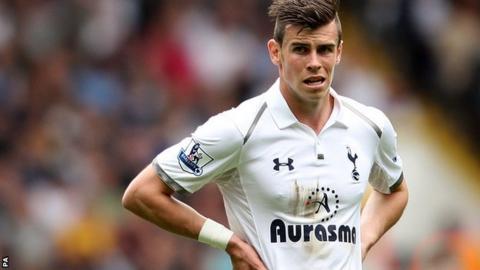 Tottenham assistant manager Steffen Freund says Gareth Bale is feeling "positive", despite doubts over the forward's future at the club.
Spurs failed to qualify for next season's Champions League to heighten speculation that Wales international Bale, 23, could leave this summer.
"He's really positive," said Freund, after Tottenham returned from a post-season tour to the Bahamas.
"He's enjoying playing for Spurs, he's enjoying being with his team-mates."
The German added: "Hopefully, he understands it would be great for him to play another year, or maybe all three years on his contract, for Spurs to grow.
"Maybe we can go all the way to the Champions League next season, maybe we can win some silverware and cup games."
Tottenham missed out on a Champions League place on the final day of the season as they were beaten to a top-four spot by rivals Arsenal.
Spurs boss Andre Villas-Boas has already stated it is vital the club keep their star player.
"We are really close to the top four and that's why maybe with him as a leader in the future that would be great," said Freund.