Big wins for Glasgow City, Rangers, Falkirk & Forfar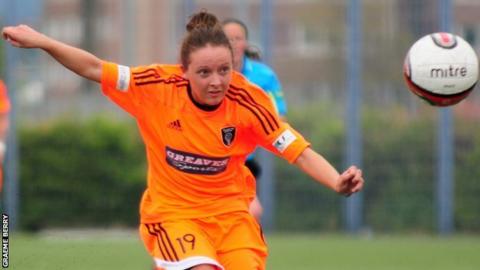 Sarah Crilly scored four as Scottish Women's Premier League leaders Glasgow City hammered hosts Hutchison Vale.
Suzanne Lappin also netted a hat-trick as City won 8-1.
Elsewhere, there were comfortable home wins for Rangers against Aberdeen (5-1) and Falkirk Ladies over Buchan (6-1).
Caroline Heron hit five for Forfar Farmington in their 6-0 defeat of Kilwinning while Sarah Ewens scored the only goal in Spartans' home win over Celtic.
Results
Hutchison Vale 1-8 Glasgow City
Rangers 5-1 Aberdeen
Spartans 1-0 Celtic
Falkirk Ladies 6-1 Buchan
Forfar Farmington 6-0 Kilwinning