Millwall: Jermaine Easter set to sign one-year contract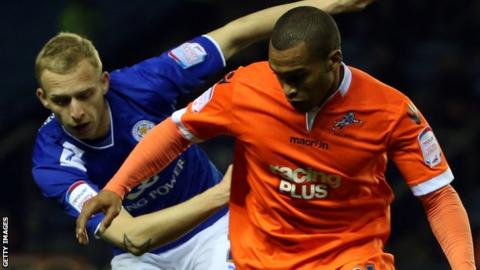 Jermaine Easter is set to sign a one-year contract with Millwall.
The 31-year-old scored one goal in nine appearances for the Lions after joining on loan from Crystal Palace in March.
"When I was on loan myself and Kenny Jackett agreed everything and I was expecting to be playing for him next season," said the Wales striker.
"However, I've been in the game long enough to know how football works, so I will now be looking to do well under the new manager."
Easter told the club website: "I'm looking forward to the new season and playing under whoever the new manager is.
"Kenny did a fantastic job for Millwall and the new manager will undoubtedly put his own stamp on the team, bring in a few new players and try to move the club on.
"These are exciting times and hopefully the coming season will see us challenging for the play-offs."