Dundee: Keyes Capital investment bid still alive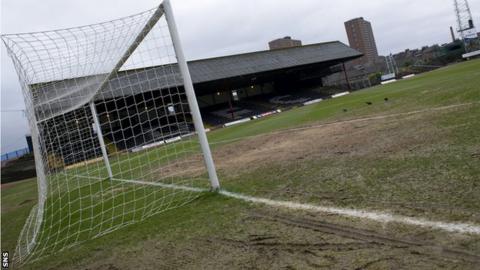 Proposed investment in Dundee by American group Keyes Capital could still go ahead.
after the Dundee FC Supporters Society, which controls 51% of club shares, blocked a £1.5m offer.
However, BBC Scotland has learned one of the resigned directors, Bill Colvin, has offered certain guarantees that would allow fans to buy his shares.
He hopes this will persuade dissenters to accept the Texan group's bid.
Colvin is willing to sell at cost price in the future as a gesture of goodwill.
He owns 18% of the shares in the club and invested around £180,000 in 2011 in the wake of the club entering administration.
Meanwhile, Dundee club president and former goalkeeper Pat Linney has asked the parties in disagreement over the Keyes Capital bid to get back together for the greater good of the club.
When the initial bid was rejected, Dee director and Supporters Society chairman Dave Forbes said: "We are quite happy to accept investment, we are not frightened of it.
"But we need to be assured that it is legitimate and above board."