Blackburn Rovers want to earn loyalty of fans - Paul Agnew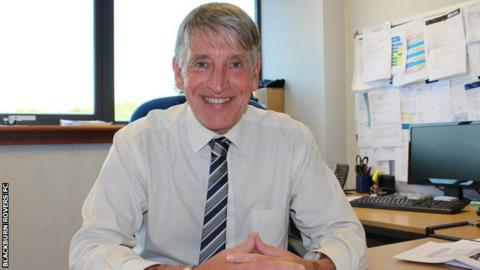 Operations director Paul Agnew says Blackburn's new ticket-pricing strategy is to "earn the loyalty" of the club's supporters after two poor seasons.
The Championship club have frozen season ticket prices for 2013-14.
In addition, existing season ticket holders will receive a 75% discount for the following year's ticket if Rovers are promoted to the Premier League.
"For me, this was going to be one of the hardest season ticket sales in modern times for the club," said Agnew.
He told BBC Radio Lancashire: "It's not lost on us that we've had two very patchy seasons.
"It wasn't just enough to assume that people would stay loyal to us. We've got to get out there and earn that. With this offer, I think we've done that."
during the 2012-13 Championship campaign, around 7,500 fewer than the figure of 22,551 from the previous season, which ended in Rovers being relegated from the Premier League.
The club did not fare much better last season, only guaranteeing their second-tier status with one game remaining.
Off the field, there have been frequent protests by a large section of supporters against the club's Indian owners Venky's, while there were constant reports of a power struggle at boardroom level between Agnew, managing director Derek Shaw and global advisor Shebby Singh.
But Agnew is confident of a more positive outlook under adding: "There was a definite change towards the end of last season. We had back-to-back home wins and we finished the season with one defeat in six.
"There was a definite feeling within the town that the public were behind the manager and the players were certainly behind the manager. He's made a strong claim for the job and he deserves everybody's support."