Gateshead: Carl Magnay stays as Darlington's Joe Tait joins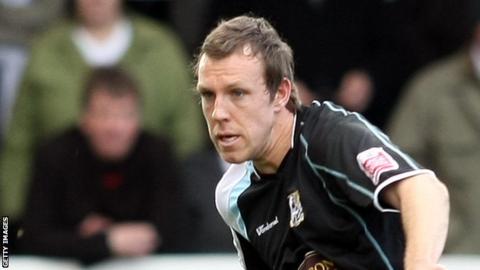 Gateshead's Carl Magnay has agreed a new contract with the club, while fellow defender Joe Tait has joined from Darlington.
Former Northern Ireland Under-21 international Magnay, 24, made 36 appearances for Gateshead last season.
And former Hartlepool reserve team captain Tait, 23, joins after being part of the Darlington side to win the Northern Premier League this season.
Both have agreed one-year contracts at the International Stadium.
"Gateshead are a big club that has a lot of ambition so it was no brainer to sign and the Darlington manager was very supportive of the move," Tait told the club website.
"It's a big opportunity for me and I'm really looking forward to working with the manager and the coaching staff - I can't wait to get going."