Senegal tumble down rankings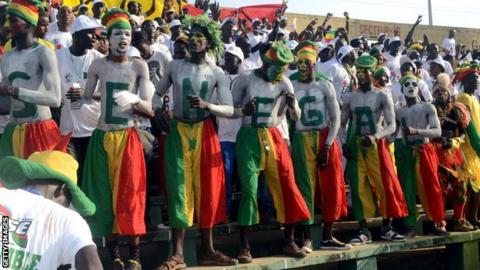 Senegal have dropped 23 places on the latest Fifa World Rankings and are now at 99 globally, their lowest position ever.
The drop puts the Teranga Lions 25th on the continent.
Ivory Coast still top the table for Africa but have fallen a place to 13 overall.
Other big losers in June's rankings are Benin, who dropped 16 places globally, while Guinea and The Gambia both fell 15 spots.
Chad made the biggest gain as they leapt 12 spots to 154 in the world and 41st in Africa.
The top four overall remain unchanged with World and European Champions Spain at the top of the list ahead of Germany, Argentina and Croatia.
Top Ten in Africa:
1. Ivory Coast (13 in the world)
2. Ghana (21)
3. Mali (23)
4. Nigeria (31)
5. Algeria (35)
6. Tunisia (42)
7. Zambia (49)
8. Burkina Faso (51)
9. Central African Republic (59)
10. South Africa (60)