Rotherham boss Steve Evans 'confident' of Danny Hylton signing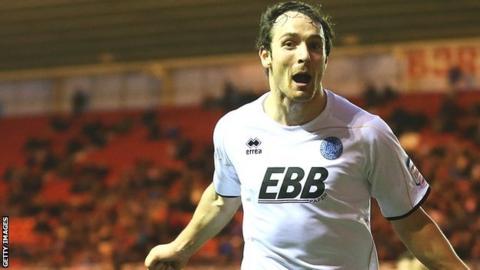 Rotherham boss Steve Evans believes his side are leading the race to sign former Aldershot striker Danny Hylton.
The 24-year-old scored 12 goals in 32 games last season but was made redundant last month after the club went into administration.
Evans told BBC Radio Sheffield: "He's an exceptional young player who hasn't been lucky enough to play in a very good team.
"I'm confident that we've got a very good chance of bringing him here."
He added: "He's got a fantastic work ethic and he can get a goal. We're just waiting on his answer now."
Hylton, who was handed an eight-match ban in May 2012 after being found guilty of two charges of racial abuse, scored a hat-trick before being sent off against the Millers in the FA Cup last season.