AFC Totton on verge of liquidation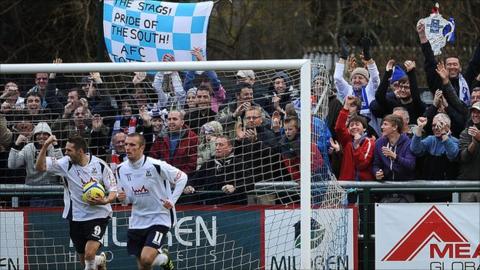 Southern League club AFC Totton are on the verge of liquidation.
Totton, who in the 2011/12 season earned more than £100,000 from reaching the second round of the FA Cup, are now nearly £200,000 in debt and have not paid their players since January.
The Stags must pay back £10,000 to a bank by 1 July or risk losing their Testwood Stadium.
The club's trustees have sought advice from an insolvency firm after rejecting the recent offer of a rescue package.
The Football Association are insisting all football creditors must be paid off in full.
The club, who in 2007 were beaten in the final of the FA Vase, are hoping a resolution to the crisis can be found at a Emergency General Meeting scheduled for next week.