Fenerbahce given two-year ban from European competition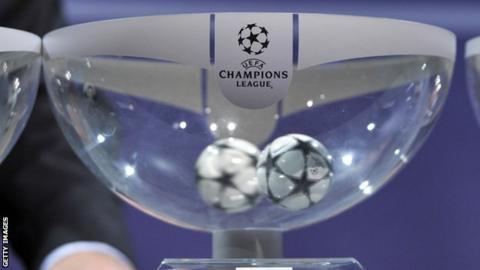 Turkish sides Fenerbahce and Besiktas have been banned from competing in Europe by Uefa for their involvement in domestic match-fixing.
Fenerbahce have been handed a two-year ban and will miss this season's Champions League, where they were due to enter in the third qualifying round.
A third year has been suspended over a five-year probation period.
Besiktas have to drop out of the Europa League after receiving a one-year ban from the football governing body.
This is Fenerbahce's second exclusion from European competition after they were withdrawn from the 2011-12 Champions League by the Turkish Football Federation while they were being investigated for match-fixing.
They won the Turkish title in the previous season with a 4-3 win over Sivasspor in their last match, which was one of about a dozen games investigated by the Turkish Football Federation.
In July 2012, 93 people - including club officials, coaches and players - were charged in a civil trial which centred around the club's league-winning run of 2011.
Club chairman Aziz Yildirim was sentenced to six years in prison for fixing six matches, but was released from custody after launching an appeal.
Besiktas and two club officials were also investigated over match-fixing allegations, among which was the 2011 Turkish Cup final.
The clubs had their cases heard at a disciplinary hearing in Nyon after Uefa spent months gathering information.
Romanian side Steaua Bucharest have also been handed a suspended one-year ban for a breach of Champions League participation regulations.