Barnsley: Christian Dibble in, Silva and Lidakevicius out
Last updated on .From the section Football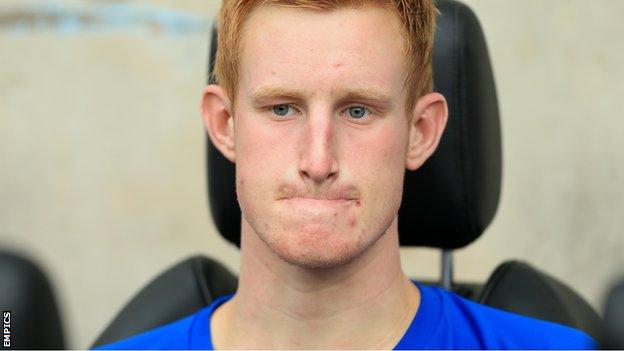 Barnsley have completed the signing of goalkeeper Christian Dibble.
Dibble, 19, the son of former Manchester City and Wales goalkeeper Andy Dibble, was at Bury, but was out of contract with the Shakers.
He has signed an initial one-year contract with the option of a further year on top.
Meanwhile, the Tykes have released former Liverpool winger Toni Silva, 19, who made one first-team appearance, and goalkeeper Lukas Lidakevicius, 20.
Dibble told the Barnsley club website: "I was very surprised because one minute I'm signing for Bury and then suddenly I got a call off 'Willco' [Barnsley goalkeeping coach Ian Willcock] saying they wanted to sign me.
"I think of Ian as a coach, but he's a good lad as well you can get along with. The same with Ben [Alnwick] and Steeley [Luke Steele], who are two very good goalkeepers.
"I'm here to get better, develop and get fitter. I'm going to get stronger and it can only help that I'm training with better players and coaches who will get the best out of me."