Hearts: SFA issues club with complaint over administration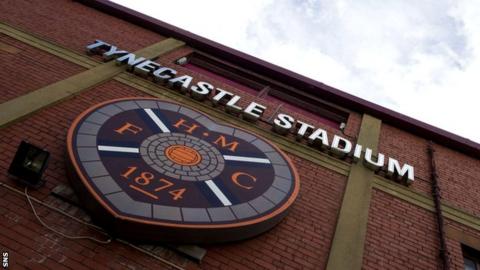 The Scottish FA has issued Hearts with a notice of complaint for entering into administration.
The club confirmed the move on 19 June with debts of £25m - owed to companies formerly owned by Vladimir Romanov.
Hearts are in breach of Disciplinary Rule 14(g): "suffering an insolvency event by entering into administration", the SFA said.
The club have until Monday 8 July to respond to the complaint, with a hearing set for Thursday 18 July.
Gary Locke's team will start next season in the top flight with a 15-point deduction.
Among the penalties the SFA could hand out are a censure, a fine or an extended signing embargo.
Hearts' administrator Bryan Jackson has previously said that a fine for the club would be a "disaster".
"Any monetary penalty would be a big, big concern in how we'd get over that," he said.