Sudan praised as Cefaca Cup concludes without problems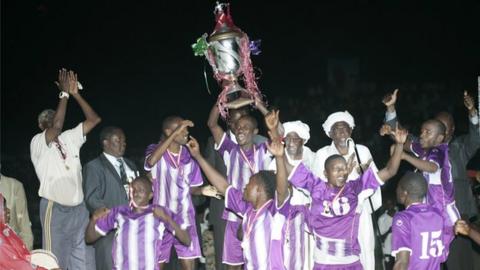 APR's German coach Andreas Spier has paid tribute to Sudan for hosting a peaceful and competitive Cecafa Club Championship.
Spier's side were beaten 2-0 by by Vital'O on Monday in the final of a tournament that had been dogged by fears over security in South Kordofan and Darfur and the withdrawal of a number of teams.
But Spier said: "We had a great time and the teams that pulled out really missed out.
"We were looked after well by the organizers and the competition was good - it has given my team a good wake-up call."
In the final, the Rwandans proved no match for the Burundi league champions, who had played attractive football right from the group stages last month and carried on their good form all the way into the final.
And Vital'O secured the trophy with two second-half goals by skipper Amisi Tambwe and Christian Mbirizi.
Tambwe, who finished as top scorer of the championship with six goals, headed well in the 64th minute to open the scoring.
And Mbirizi doubled the lead three minutes later as Vital'O run rings around the APR defence.
"I assured you that we would win this trophy. The team worked so hard and it's good we have finally won the trophy after finishing third last year," said Vital'O coach Yaounde Kanyankore Kagabo.
In an earlier play-off game, home side El Merreikh Al Fasher shocked Rwanda league champions Rayon Sport FC 1-0 to win bronze and the US$10,000 at stake.
Skipper Suliaman Mubarak netted the sole goal for the Darfur side, who were making a debut in the regional showpiece.
Nicholas Musonye, the secretary general of the Council for east and central African Football Associations (Cecafa), said he was glad the event had ended well with two competitive games.
"I call upon the teams from Tanzania, Kenya, Zanzibar and South Sudan who pulled out of the event for security reasons to always have faith in Cecafa because they know what is good and bad for the region," said Musonye.
"I thank all the teams for making it to South Kordofan and Darfur and also thank the governors of the two states who have made it possible to bring the oldest tournament in the region to Sudan."