FA yet to sign up Wembley goal-line technology provider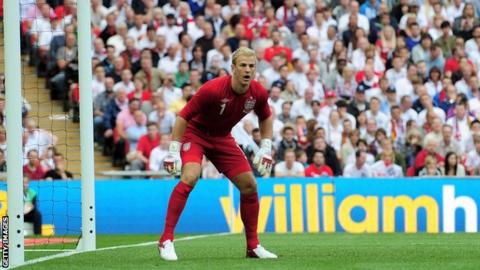 The Football Association is yet to strike a deal with a goal-line technology provider for Wembley Stadium.
The FA expected a system to be in place for the Community Shield on 11 August, but are still in negotiations.
It has joined with the Premier League to negotiate a deal in order to achieve better value for money.
British-based Hawkeye won a five-year contract in April to supply all 20 of the Premier League clubs.
Goal-line technology was in place at the recent Confederations Cup, supplied by GoalControl, but there were no incidents which called for it to be used.
Speaking in April, FA general secretary Alex Horne said: "We are looking at the providers that are available and are looking at a couple and will be making a decision shortly. We expect the technology to be in place for next season for the Community Shield."
League champions Manchester United take on FA Cup holders Wigan in the game next month.
A spokesman said: "The current position remains that the FA are completing negotiations in relation to installing and using goal-line technology in the stadium."
Wigan owner Dave Whelan believes the FA will miss out on an important chance to try out the system if it is not installed at Wembley in time.
He said: "It doesn't surprise me really. The FA are slow and deliberate with these things. It should be ready, really, shouldn't it?
"Goal-line technology is a must. Everyone wants it. So I can't understand why there's a problem and there's this messing about over it.
"It's a perfect day to test it. It's a friendly match, it's not the FA Cup final.
"Of course we want to win it, Manchester United will want to win it. But it's the perfect day to put it on show and it'll be a real shame if they don't."
English football's governing body has long backed calls to use the technology and sanctioned testing at last June's England v Belgium match (pictured above).