Guernsey FC face Crawley Down in FA Cup preliminary round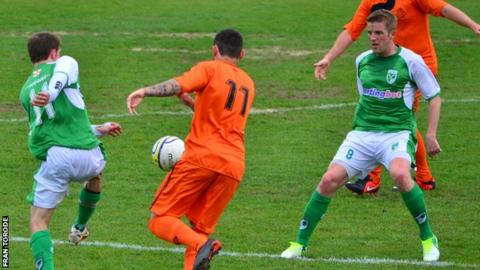 Guernsey FC have been drawn away to Crawley Down Gatwick in the preliminary round of the FA Cup.
The winner of the tie on 31 August will face Ramsgate or Hastings United, in the qualifying round.
after the FA imposed certain conditions on them.
The club to help with the extra costs of entering the competition.
The Green Lions, who are also in the FA Trophy, have been handed another away fixture, against Barkingside on 5 October.
Victory would ensure a home tie in the first qualifying round against Billericay Town.