Wes Morgan: Nigel Pearson says Forest target is not for sale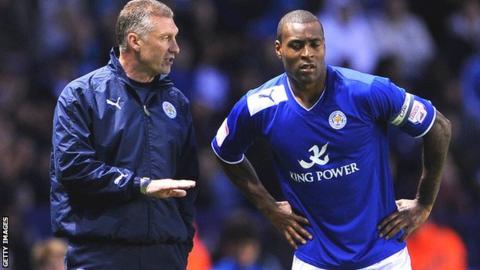 Leicester City manager Nigel Pearson has insisted Wes Morgan is not for sale following news that the influential centre-back is a summer transfer target for his former club Nottingham Forest.
Pearson would not confirm if there had been any offers for the 29-year-old.
But he told BBC Radio Leicester: "Wes is not a player I have any intention of selling so it doesn't matter whether there has been a bid or not.
"There may have been but it doesn't matter; it will have been turned down."
Forest made an offer for the former defender last week and are still keen to sign him.
Morgan, who was Leicester's player of the season last term and helped them reach the play-offs, was with Forest for 10 years before joining the Foxes in 2012.