Dartford: New signing Lewis Smith leave for Australia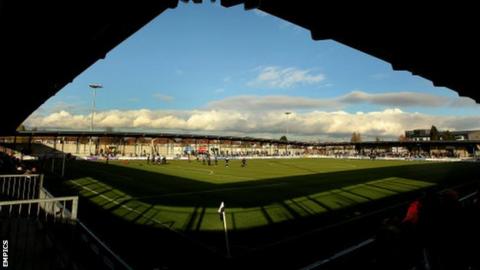 Dartford striker Lewis Smith has left the club for a three-month job in Australia, just two weeks after joining the Conference Premier part-timers.
The 23-year-old, who moved from AFC Hornchurch, balanced his football with a position in the City of London dealing with Australian companies.
But shortly after agreeing to join the Darts, he accepted a job switch.
"He's a young lad and when those things come up, you don't want to regret it," boss Tony Burman told BBC Radio Kent.
"Unfortunately, he's not going to be part of our team at the start of the season but when he comes back, the door will still be open for him."
Smith, who has already flown out to Australia, has also agreed to play for an amateur side while he is out there, and Burman said this could cause contractual complications when he returns to England.
"There's a few complications which we need to sort out, which we will do when he comes back," he added.
Smith's departure means that there is a space for another striker in the Darts squad, and Burman says he has offered former loanee Jason Prior terms at Princes Park following his release by AFC Wimbledon.
"We've been in contact with Jason through the summer," Burman said. "He's been talking to other clubs, but we spoke last week and he came to train with us on Thursday.
"I want him to come here, and he's keen to do that."