Cosafa Cup: Kenya win, Botswana held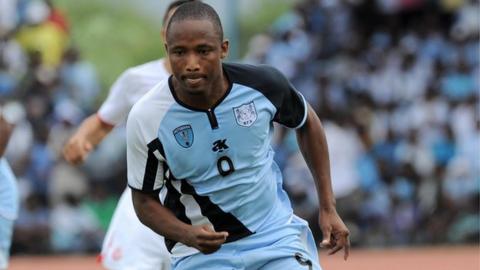 Guest side Kenya beat Swaziland 2-0 on Tuesday to grab top place in Group B of the southern African regional tournament, the Cosafa Cup.
Lesotho netted in stoppage time to draw 3-3 with Botswana in the day's other game in the Zambian town of Kitwe.
The results mean Kenya are favourites to win Group B and advance to play Angola in Saturday's quarter-finals.
Angola along with several other nations were given bye's into the last eight of the tournament.
After domestic league fixtures two days ago many of the Kenyans were playing in their third game in three days despite this they proved too strong for the limited Swazis.
Edwin Lavatsa struck after just five minutes racing on to a through pass, he stabbed the ball past onrushing goalkeeper Nhlanhla Gwebu.
A Lavatsa volley into the corner of the net nine minutes after half-time confirmed the Harambee Stars' supremacy.
Kenya earned a 2-2 draw against Lesotho in their opening game just hours after arriving in Zambia for the event.
A hat-tick from Jerome Ramatlhakwane (pictured) was not enough for a Botswana win as Thabelo Tale found a late equaliser for Lesotho scoring in the 93rd minute.
DR Congo-based Ramatlhakwane struck after five and 51 minutes to give the Zebras a two-goal advantage.
But a Lesotho side continually booed by local spectators drew level through a Ralekoti Mokhahlane penalty and a Nkau Lerotholi header.
The unsporting crowd behaviour stemmed from Lesotho snatching a draw against Zambia in Maseru last March and denting their World Cup hopes.
Rattled Botswana regained the lead 11 minutes from time when Ramatlhakwane completed the first hat-trick of this tournament.
But Tale grabbed his second goal of the 15-day championship to earn Lesotho a point and keep alive hopes that the Crocodiles can progress.