The new Scottish Premiership season - the fans' view
Last updated on .From the section Football130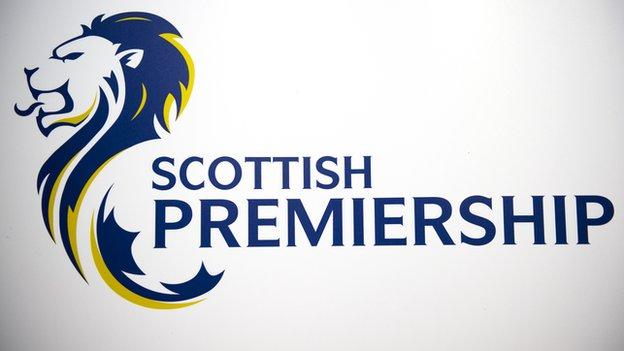 At the start of the new season, the first of the Scottish Professional Football League, how are the fans viewing their teams' chances?
We spoke to supporters of all 12 clubs in the top flight - rebranded as the Scottish Premiership - to find out how they thought the season would go.
Aberdeen
Graeme Findlater, 26, from Glasgow. Journalism student who trained in Aberdeen and became a season ticket holder.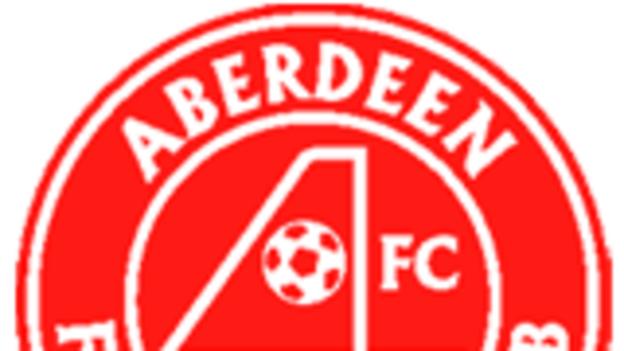 How do you rate your squad ahead of the new season? I think our squad is looking more dynamic than previous seasons. We certainly look better in midfield, with a great balance of youth and experience. With our solid defence, we hope to turn more draws into wins and be the team we should be.
Who will your danger men be? Niall McGinn is clearly our best bet for goals and he has proven how good a forward and all-round player he is. With us finally solving our constant striker dilemma, McGinn will continue to terrorise the opposition and, if he's in the mood again, he will be dynamite.
Which opposition player do you secretly admire? Although I've always had a bit of a soft spot for Charlie Mulgrew, him being an ex-Don, I really admire Dundee United's winger Gary Mackay-Steven. He is someone I'd have at Aberdeen in a heartbeat and he is so pleasing to watch. He has great technique and I'm surprised he hasn't been snapped up by a big team down south yet.
Where will your side finish? I think, after numerous seasons of underachievement and disappointments, manager Derek McInnes has instilled a new style and things finally might be on the up. With new signings such as Gregg Wylde,Willo Flood and Calvin Zola, we look a much better prospect. And, if Jonny Hayes can click in his second season with us, we should be in for a belter. I think top six with a good cup run is a must. Second place would be tremendous and it's certainly a possibility.
Celtic
Marc Byrne, 31, from Edinburgh.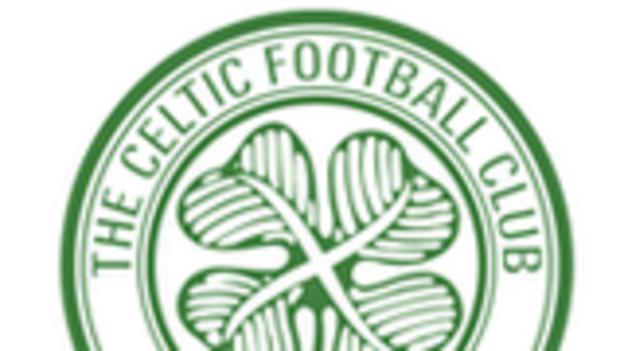 How do you rate your squad ahead of the new season? I think the sales of Victor Wanyama and Gary Hooper were to be expected and, although the squad is undoubtedly weaker for it, we still have enough strength in depth to win the league comfortably. The signings Neil Lennon has made so far follow the club ethos of bringing in youngsters of a level to be very successful at the club but also looking to sell them on at a profit. In the small amount time I've had to see them, Amido Balde looks as if he has the makings of a good striker and defender Virgil van Dijk looks very composed. The hardest part will come if we qualify for the Champions League as expectations have been set pretty high after last season's run and managing the squad in all competitions could prove tough.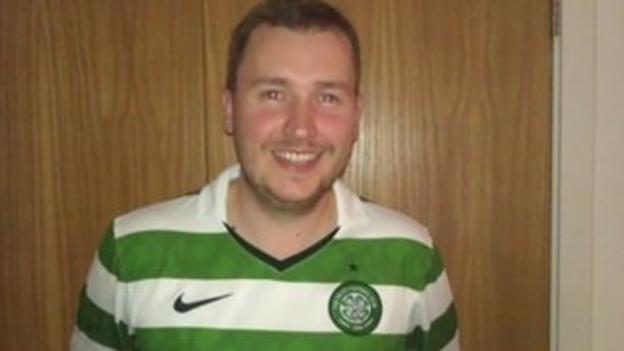 Who will your danger men be? Georgios Samaras. I think he now has most of the support behind him and that should drive him on. He's become a bit of cult icon and he'll have to take on a large amount of responsibility with Gary Hooper leaving. If we make the Champions League, I can see his lone striker role being very important away from home.
Which opposition player do you secretly admire? Dundee United winger Gary Mackay-Steven. An incredible talent with plenty of time ahead of him to play at the highest level and hopefully start showing off some of his tricks in a Scotland jersey.
Where will your side finish? 1st.
Dundee United
Alastair "Breeks" Brodie, 59. Proprietor of Groucho's Record Store in Dundee. Season ticket holder and former head of merchandise for the ArabTRUST.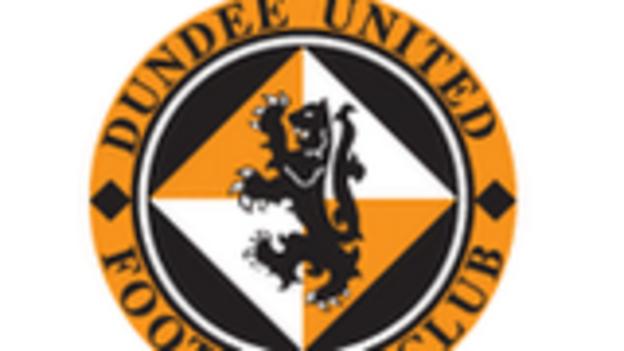 How do you rate your squad ahead of the new season? The squad has changed so much since last season, it's difficult to tell until we see them playing competitively. So much depends on a good central-defensive pairing and the left-back situation. We need to get Gavin Gunning back in action as soon as possible to link up with either Sean Dillon or Calum Butcher. Other than that, we've got good competition for places throughout the squad. Expect some sexy football from United this term with our youngsters showing the way.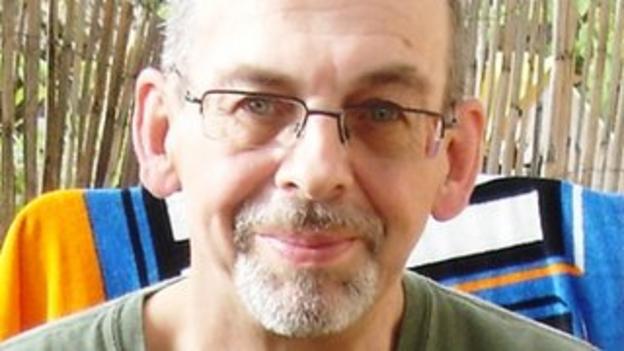 Who will your danger men be? The danger man has to be David Goodwillie. It's great to see him back and we fully expect him to carry on where he left off, banging in the goals. He will have learned a lot from his time down south, particularly that it's all about getting game time. If we can keep hold of Gary Mackay-Steven, Stuart Armstrong and Ryan Gauld then he should get all the service he needs.
Which opposition player do you secretly admire? Probably St Mirren's Steven Thompson, who has matured so much as a player since we had him as a youngster. He's an intelligent guy with a great attitude and still able to find the net on a regular basis despite his advancing years.
Where will your side finish? I would expect us to finish fourth or fifth this season. A lot will depend on our home form, which was abysmal last term. We won our first two home games 3-0 and things were looking good, but we only won two more at home in the rest of the season and just managed to creep into the top six with the last kick of the ball against Aberdeen.
Hearts
Steve McIntyre, 40, from Edinburgh. Season ticket holder.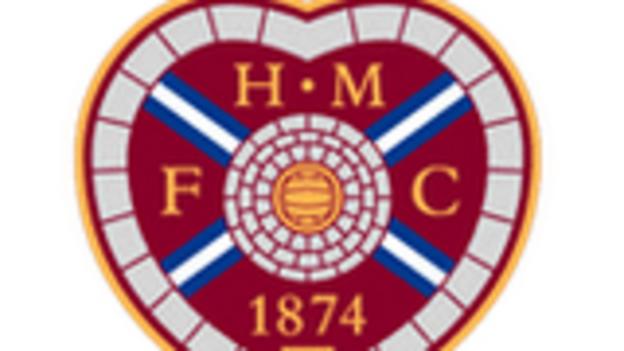 How do you rate your squad ahead of the new season? The majority of our threadbare squad are painfully inexperienced, although promising, young lads and this season will be one of the greatest challenges they will face in their careers. The experienced pros will be needed to guide them along and to keep the heads up - we will need to be more fortunate with injuries than we have been in recent seasons and good discipline will be important too if we are to avoid relegation. There is a massive task ahead and the squad will have to stick together and grow up quickly. Because the club are in administration and are under a signing embargo, the current squad is just not comparable with those that we've started with in the last eight or nine seasons. However, if we get an opportunity to recruit new faces then, of course, a striker would be my priority. However, experienced cover across the back four is important too.
Who will your danger men be? We have been lacking a 15 to 20 goals a season man for far too long now, so a huge responsibility will fall on Jamie Walker's young shoulders to emulate the great Rudi Skacel. Jamie has pace, an ability to glide past defenders and a cracking shot on him and we need him to set up chances for others as well as take a few himself. No pressure, son!
Which opposition player do you secretly admire? Hearts have a proud history of playing exciting wide players - John Colquhoun was one my boyhood heroes. Gary Mackay-Steven is an exciting player and he is a guy I would take to Tynecastle in a second.
Where will your side finish? I think, realistically, because of all the financial problems and the 15-point penalty for being in administration, we will have had a tremendous season if we finish outside the bottom three. Anything other than bottom will be celebrated enthusiastically over a few pints come the end of the season!
Hibernian
Gordon Rennie, 47, from Edinburgh. Judge Dredd writer.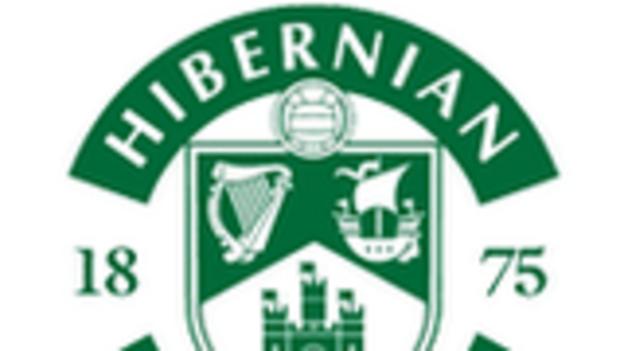 How do you rate your squad ahead of the new season? The two Scottish Cup finals in two seasons flatters to deceive and we've still got a defence that Wikileaks would be proud of. Up front, it's difficult to see where goals will regularly be coming from.
Who will your danger men be? With chairman Rod Petrie's firm grip on the lid of the biscuit tin, we've had to wave goodbye to top scorer Leigh Griffiths back to Wolves. Let's just hope new signings James Collins and Liam Craig can make up for what we've lost.
Which opposition player do you secretly admire? I'm only concerned with Hibs.
Where will your side finish? Definitely bottom half again, alas. But the sun is shining, the Edinburgh Festival is almost upon us and Hearts are in deep trouble, so I'll madly go for sixth or seventh.
Inverness Caledonian Thistle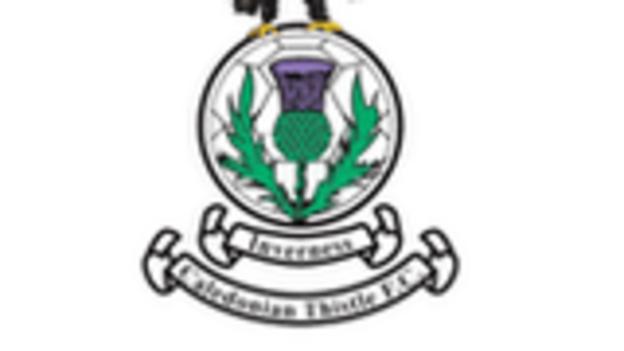 Ian Broadfoot, 65, Inverness ex-pat now living in Perth. Former club historian and author of Going Ballistic, a history of the first decade of the club.
How do you rate your squad ahead of the new season? The core of last year's successful squad remains, although Andrew Shinnie and Antonio Reguero are particular losses. As in past seasons, new signings have come from far and wide and I expect them to add good depth to the squad.
Who will your danger men be? Hopefully Billy McKay will continue his excellent scoring form and Richie Foran will match the 10 goals he scored last season.
What are your hopes for the new season? If we can do as well as last season then it would be fantastic. Missing out on Europe on the final day of 2012-13 was a great disappointment to fans, but it was an amazing achievement to even be in that position.
Where will your side finish? Top six - and in the mix for a Europa League spot.
Kilmarnock
James Morrison, 55. Vice-chairman of the Kilmarnock FC Supporters' Association and has followed Killie since the glory days of the 60s. "It'll soon be 50 years since we won the league and played the likes of Real Madrid," he says.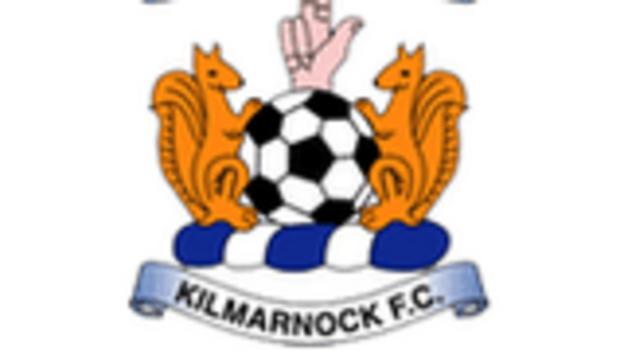 How do you rate your squad ahead of the new season? Since the beginning of January, we've sold three players and a further 12 or 13 have either left or not had their contracts renewed. So far this summer, we've signed two goalies (Antonio Reguero and Craig Samson) and defender Darren Barr. The squad looks weaker than last season's and we can only hope we sign some more players, including at least one more central defender.
Who will your danger men be? In terms of scoring goals, we'll rely on Paul Heffernan and Kris Boyd - thank goodness we re-signed him. We've lost the creativity of James Dayton and hope that young Chris Johnston can step up. Rory McKenzie could also establish himself as a danger man.
What are your hopes for the new season? That our crop of youngsters continue to establish themselves and there is appropriate regime change in the running of the club. Hopefully, the new management team of Allan Johnston and Sandy Clark work some miracles and our debts - which were announced as £9.84m in January - don't prove problematic.
Where will your side finish? With clubs such as Aberdeen, Ross County, Inverness Caledonian Thistle and Motherwell strengthening their squads, I'd say anywhere above the relegation and play-off places would be fine.
Motherwell
Brian Devlin, 39. Motherwell season ticket holder.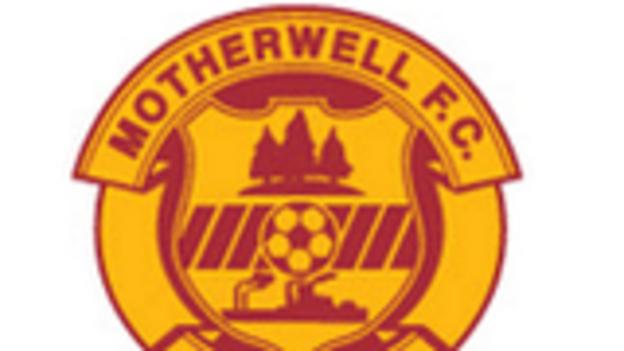 How do you rate your squad ahead of the new season? Although Well have lost influential players such as Tom Hateley,Nicky Law,Henrik Ojamaa and, of course, last season's goal threat and Scottish Premier League Player of the Year, Michael Higdon, I think Stuart McCall has continued with his recent great record of making vital signings while sticking to a limited budget. All Well fans are delighted to see James McFadden back, as he was really influential in last season's success. Stephen McManus has always been a player I have admired and will do a great job at the back with Shaun Hutchinson. The two signings from Ross County have settled in quickly and our new goalkeeper Gunnar Nielsen has already been at the club before.
Who will your danger men be?John Sutton's signing is a masterstroke, as he is a real threat in the air and can finish well with both feet. He should link up well with McFadden and young Bob McHugh.
Which opposition player do you secretly admire? After the loss of Gary Hooper and Victor Wanyama, I think Celtic's most influential player this season will be Georgios Samaras. It has taken him a while to win over all of the fans, but his goals and assists last season were vital to their title success.
Where will your side finish? I think we should comfortably finish in the top four, with us challenging for second place with Dundee United and Aberdeen.
Partick Thistle
Rab Christie, 43. Producer of BBC Scotland's Only An Excuse, first went to Firhill in 1976 to see Partick Thistle play Dundee United but was too wee to see the game. His friend's dad told him Thistle had won, which Rab believed until checking the score in 1996. Thistle lost.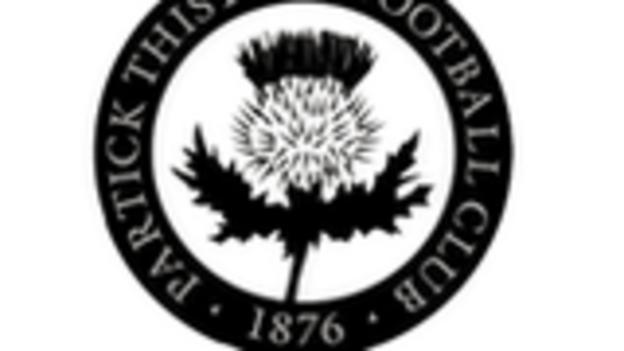 How do you rate your squad ahead of the new season? Some folk are saying this is the best squad since we won the League Cup in 1971! It's a unique mix of superstars of Junior football, Premier League second chancers, administration refugees, players too good for the lower leagues, youth team graduates and a giant Congolese striker on loan from Liverpool.
Who will your danger men be? Up front, Stevie Lawless, the "Maryhill Messi". In midfield, Scotland Under-21 starlet Stuart Bannigan. In defence, Aaron Sinclair has the right type of ball control and shaved-in-at-the-side haircut to make it at the very top. High hopes, too, for new signing "Mark-Kerr-a-dona". Dundee United gaffer Jackie McNamara is also a bit of a danger man. Hopefully our former boss will stop signing our players.
What are your hopes for the new season? It's a young squad and young manager, so anything is possible - we could do a Ross County and reach the top six! But, then again, we could do a Dundee and go straight back down. But, no matter what happens, hopefully we'll keep playing the type of football that got the fans singing again last season. Celtic at Parkhead on New Year's Day will be a gala day out for Thistle fans. We've beaten Celtic the last two times we've played them in pre-season, so most experts would agree Thistle are the form side in that fixture.
Where will your side finish? Personally, I finished last season outside Firhill buying a T-shirt that said "champions", so I'll settle for that again. Whatever happens, I'm reasonably confident Thistle will finish the season ranked as one of the top two teams in Glasgow.
Ross County
Alan Ross, of fans' site thejailender.com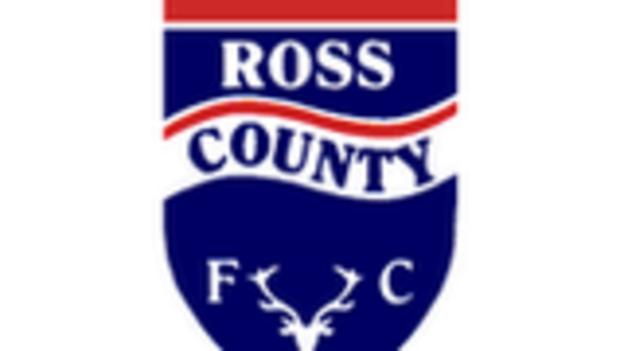 How do you assess the squad ahead of the new season? There has been a bit of a change in the squad from last year but I feel, despite losing two of our better players to Motherwell, we are possibly stronger than we were last season given the new recruits we have signed. We've strengthened in the wide areas and up front, defensively we were one of the best in the league last year and we have pretty much kept that part of the team intact. The average age of the squad has dropped too, with seven of the nine new players being under 23, which is a big positive for the future.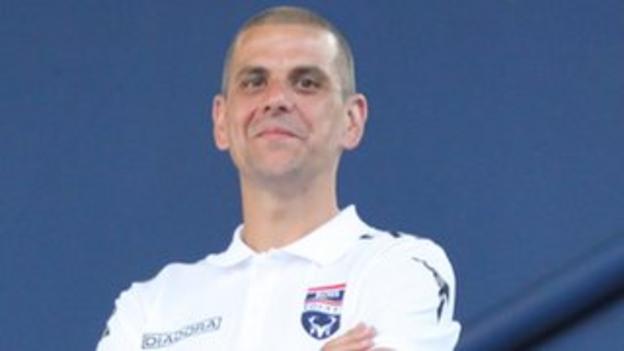 Who will your danger men be? From the pre-season games, new signing Kevin Luckassen looks to be a real goal threat. He may only be 20, but he has a real presence about him and a good eye for goal. But, at such a young age, can we rely on him for the whole season? With Orhan Mustafi joining on loan, it could help ease the burden on him a little.
Which opposition player do you secretly admire? Despite what the doom and gloom merchants around the Scottish game may say, there are plenty of good players in the Scottish Premiership. As for one player I secretly admire, it would be John Sutton, who recently moved to Motherwell. Every time, through his spells at Hearts and Raith Rovers, he has caused County no end of problems when he's played against us.
Where will your side finish? Last season, we exceeded expectations with a fifth-place finish. Obviously expectation will now be higher and fans will want a similar position, some teams have also had to cut their squad sizes because of financial problems, but I think we've kept a similar strength team, so a fifth-place finish again is very possible.
St Johnstone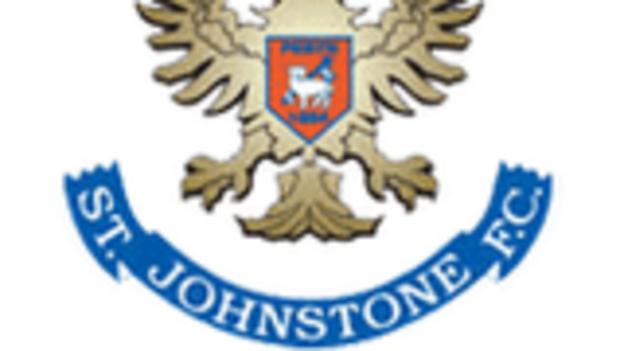 David Low, 39, from Perth. Went to his first Saints game in 1983 and spent eight years as editor of the match day programme.
How do you rate your squad ahead of the new season? We're lucky to have a squad at all - given the number of players out of contract - but the management have put together a decent first team and there will be a few players coming in from the youths. Still expecting a minor flurry of signings nearer to deadline day, though.
Who will your danger men be? I've got high hopes for local boy David Wotherspoon scoring goals from midfield - he's off and running in pre-season already. Rory Fallon could be a dark horse, bit of a cup specialist with Aberdeen last year - and Steven MacLean should chip in with a few as well.
What are your hopes for the new season? Continuity. Steve Lomas worked wonders improving year on year and, while it's asking a bit much to improve on third place, another season parked in the top six would be great. Getting a round further in Europe would be superb. Also, hope Gregory Tade's agent gets knighted. From the Saints bench to a team that beat Manchester United a few months ago (Cluj).
Where will your side finish? I'd hope for top six and would like to think we're capable of fourth or third again. Without putting Rosenborg down, I'd love a glamour game in Europe if we can squeeze through.
St Mirren
David MacDonald, of fans' websites Pie & Bovril and blackandwhitearmy.com.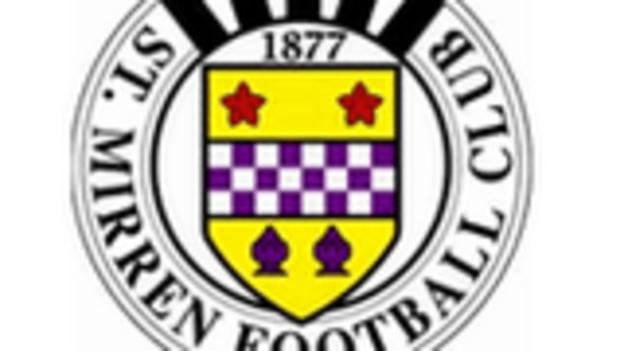 How do you rate your squad ahead of the new season? I think we're one or two players shy of where we'd like to be. We certainly need a new left-back and a new striker, I think, and Danny Lennon has said he's not planning on bringing too many more faces in. We did let 12 go from the squad that won the League Cup last season and we've only brought four in, two of whom are goalkeepers and one is a young midfielder, so there's a wee bit of concern about how strong our squad is. I think our first 11 is strong and is good enough to compete for a top-six position, but I think, if we get injuries to a few key players, we're going to be in trouble.
Who will your danger men be? Our first 11 is strong: Steven Thompson is still scoring plenty of goals, Gary Teale played exceptionally well last season and we've still got players like Gary Harkins, who is full of ability, as is Kenny McLean. It's just really where the goals are going to come from if "Thomo" does get injured or suspended. There will be a lot of weight on the shoulders of Thomas Reilly, who will probably be partnering him up front. He's a very good player, but he's very young, so there is a wee bit of a concern; we've certainly got players who will hurt teams, it's just whether we've got enough of them
Which opposition player do you secretly admire? There's plenty of good players in the Scottish Premiership. I like Niall McGinn at Aberdeen and thought he had a great season last year. It tends to be strikers that I tend to focus on as they're the guys that really make the big difference. Michael Higdon has obviously left for Motherwell and he was an excellent young player and scored a lot of goals for us. I think the standard in the Premiership is pretty decent to be honest and there are plenty of good players out there. Every team has got their own danger men; Inverness are a good side to watch and there's plenty of good players there - Billy McKay is a good striker as well.
Where will you finish? St Mirren fans never like to predict they'll have a good season as it comes back to haunt you. We'd all like to see us push on and really challenge for the top six, but we've been saying that for the past five or six years. The problem we have is that we seem to be perennially finishing in the lower half of the bottom six and there's a play-off there in 11th place and, even with a 15-point cushion over Hearts as well, you're always looking at that end of the table, unfortunately. We won a cup last season, so we can't really complain too much, but it would be great to see us push on in the league and establish ourselves as a top-six type club the way St Johnstone and Inverness have done in the past couple of seasons.