SPFL: David Longmuir departs from Scottish football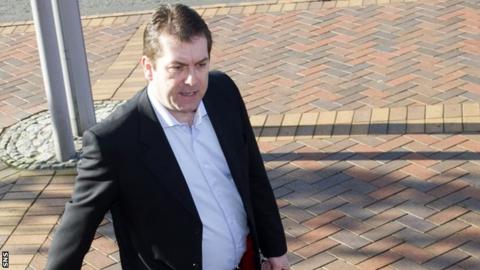 Former Scottish Football League chief executive David Longmuir has vacated his post.
Longmuir lost out to Neil Doncaster as the pair vied to become chief executive of the new Scottish Professional Football League.
In a statement, the SPFL confirmed Longmuir's departure.
"Following the decision to appoint Neil Doncaster to the role of CEO in the SPFL, David Longmuir's employment has come to an end," it said.
Longmuir was appointed SFL chief executive in 2007, arriving from a background in the alcohol industry and helping to establish Bell's previous sponsorship of the league.