Crewe Alexandra: Rape arrests leave 'massive cloud over club'
Last updated on .From the section Football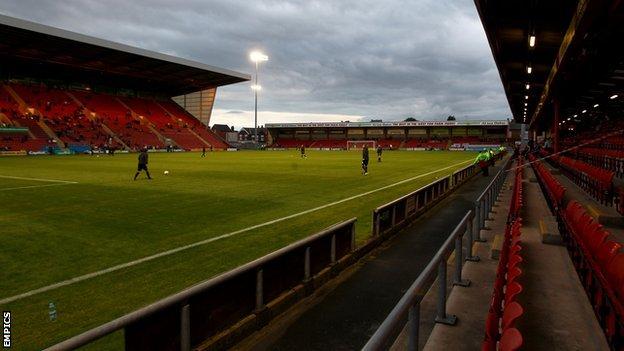 Crewe Alexandra manager Steve Davis has said that last weekend's rape accusation against seven of his players has left a "massive cloud over the club".
from a woman in her early 20s in the early hours of Saturday in Redruth, Cornwall.
"It's very challenging for me," the Alex boss told BBC Stoke.
"It's a position I've not been put in before. It's a real blow to the club."
He added: "It's like a massive cloud hanging over us. It's obviously affected my plans. And it's been very tough for everybody.
"But it's my job to get behind the players, focus minds and concentrate on making a good start to the season.
"I have to support the players. To get through a difficult situation. I'm a fighter and we'll get through it.
"I've got some big decisions to make over the next few months and I'll do my best to make the right ones.
"We've got some great people around the club and it's important that we get through this together."
The seven players were part of Crewe's pre-season training camp in Cornwall. The men, who were released pending further inquiries, will have to answer police bail at separate dates in September and October.
The League One club issued a statement on Tuesday saying that they will "continue to fully co-operate with Devon and Cornwall Police in their ongoing investigation".
Davis's squad were in action on Tuesday with a 5-1 pre-season friendly victory over non-league neighbours Norton.
They then take on Newcastle Town on Wednesday, followed by Saturday's trip to Nantwich.